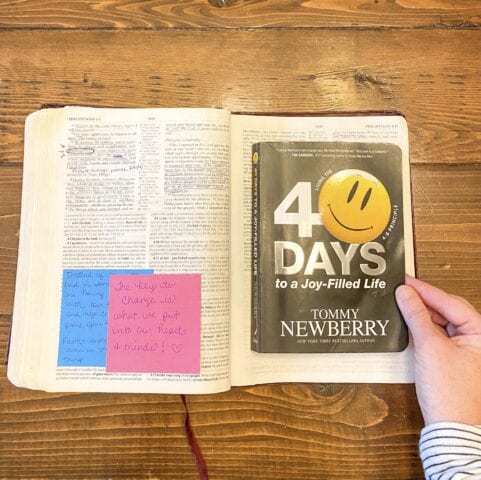 Join in March as we re-read a FAVORITE mindset book of mine that is based on Philippians 4:8. Do you rememeber reading 40 Days to a Joy Filled Life with me in the past?
Well, I needed a refresher myself so I thought we could read it together and chat about it each morning on my instagram stories!
There are some AMAZING statements and affirmations in this book. So I turned those into our daily stories graphics for each of the 40 days! These are statements of truth that I want to cling to and BECOME.
I also thought it would be fun if you could PRINT them!
Download your daily affirmation cards for the next 40 days by clicking on this link! Then you can save them to your computer and print if you wish!
Here are 2 samples from the 40 cards.