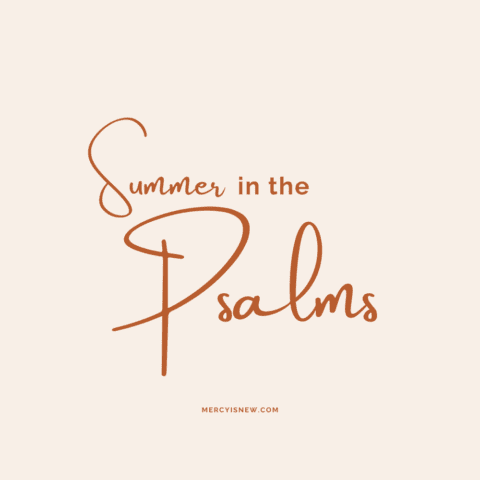 The Psalms wrap nouns and verbs around our pain better than any other book. – Joni Eareckson Tada
Isn't this such a beautiful truth? We see battles fought, the depths of depression, dancing for joy and giving thanks in it all woven throughout the Psalms.
Join me this summer (June & July) as we read a few Psalms each day to SET OUR MINDS on THINGS ABOVE. To think on "whatever is true…"
You can download the schedule below and print or just save to your phone or computer.
Each morning on my FB page you will see a verse from the reading shared and nearly every morning on my Instagram stories you can chat with me about one of the verses for the day!
Or if you're not on social media, just print the schedule and read along yourself!
Take it Deeper
Write the psalms each day!
Journal about phrase or verse each day that sticks out to you.
Write out a prayer each day based on a portion of the passage for the day.
Listen to the psalms on the audio Bible.
Read the passage out loud slowly. SPEAKING and HEARING truth are so powerful!
Invite a friend to join you for accountability. You can send her this blog post or my IG account.
Share what you're reading & learning on social media. (Make sure you tag me!)
Make sure to subscribe to His Mercy is New by email so you never miss a thing.
Print the Reading Schedule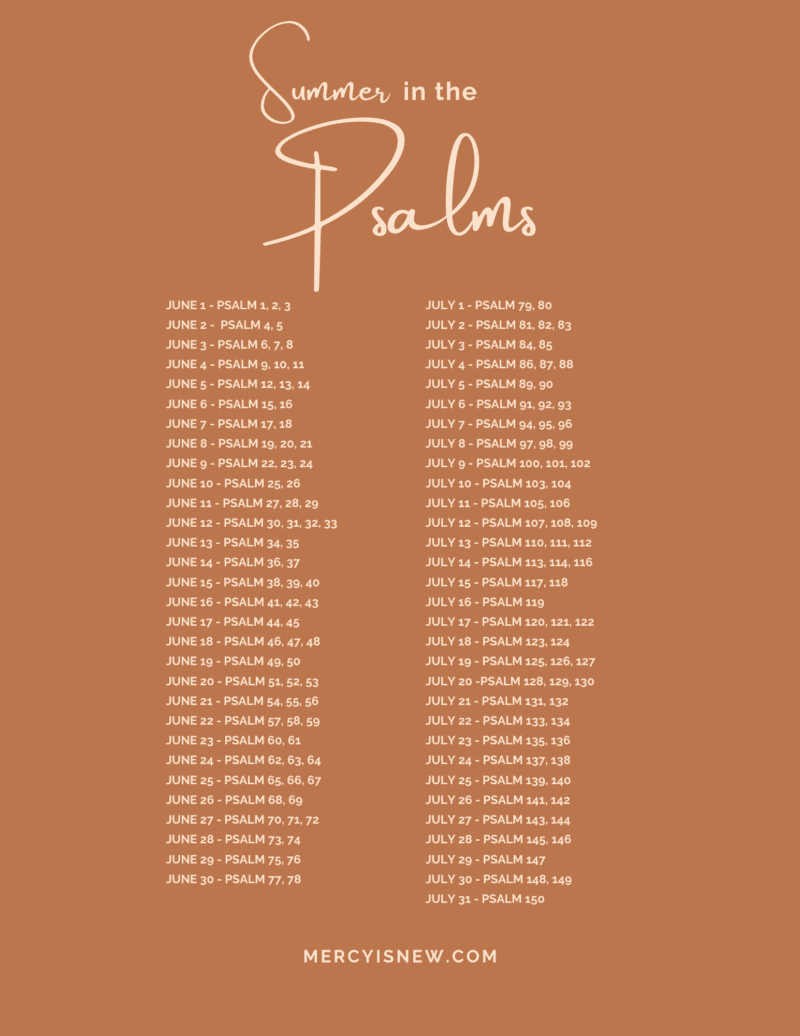 Less Color Version for Printer