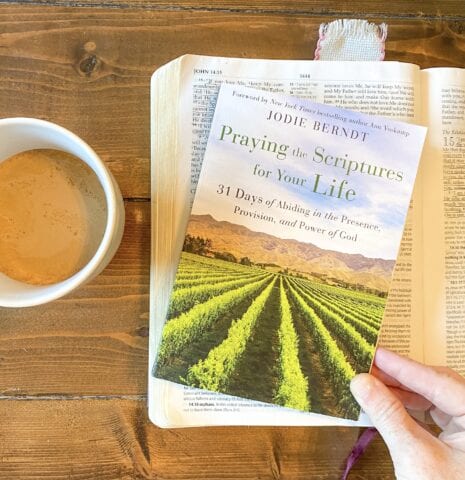 Join me in August for book club on Instagram!
Jodie Berndt wrote the first book that helped me to truly flesh out PRAYING THE SCRIPTURES. Her book Praying the Scriptures for Your Children is probably my most purchased item on Amazon. LOL! I have given it as baby gifts for years, I have even given it as incentives on my young living oil team! LOL!!
Well, she has a NEW book out called Praying the Scriptures for Your Life and we are going to read that together and pray one verse each day in August!
When we do a Scripture study or focus or read a book on Instagram, every morning I get onto my stories (the little profile circles at the top of your feed) and just chat for a minute or two about that day's verse. I have grown to LOVE this short little glimpse & the community that has joined me there! I also save them so that you can watch them if you miss a few days! You can even go back and watch the studies we've done in the past because they are all saved in my highlights!
Give Away!
I am giving away a copy of this book AND one of my favorite coffee mugs AND a $25 Amazon gift card over on my Instagram account! Comment or share this post/reel to be entered! I will be announcing the winner on Tuesday, 7/20.
A Glimpse into the Book
The book starts off with Chapter 1 titled What is Abiding? So good! There are 3 chapters and then Part 2 of the book is 31 Days of Prayer using Scripture for each daily prayer.
She gives you a short devotional, several Scriptures to read and then writes out prayers each day based on various Scripture passages!! I love this so much!
I can't wait to read this in August with you!