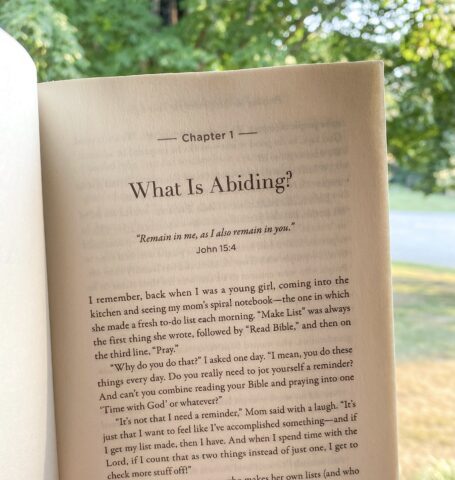 "Prayer is not what we do when we begin our work. Prayer is our life's work." — Ann Voskamp, from the forward of Praying the Scriptures for Your Life, our August book club. (See this post for all the details!)
I have always loved the word abide but sometimes it can leave us feeling like a failure. "Remain in me, as I also remain in you." John 15:4 tells us. But how do we do that?
The forward and chapter 1 of this book have been a balm to my soul. Abiding isn't up to us anymore than the act of salvation. Abiding is to renounce our independence, to have fellowship with Jesus… He first loved us. He saves. He keeps. He holds on to us.
"When we reach out for Christ, we discover that He has already reached out to us. The same love that saves us is the same love that keeps us attached." — Jodie Berndt, from chapter 1.
"Abiding is a willingness to surrender…" I don't know about you but the timing of this book couldn't be anymore perfect in my life!
It's not too late to join us! We officially start "praying the scriptures" on august 1st with the book, which is part 2.