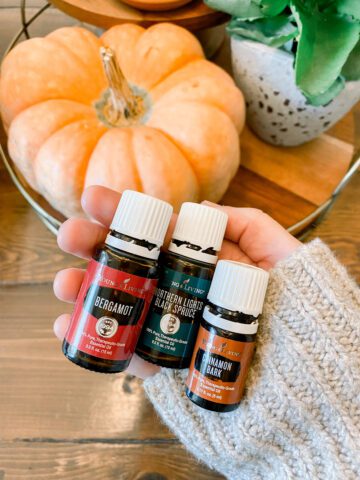 If you've known me for long you know that FALL IS MY FAVORITE. Sorry for yelling but I'm just EXCITED because the end of August means back to school, all things pumpkin and FALL DIFFUSER BLENDS going at my house!
You may also remember that I used to be quite the candle addict. So when I learned that candles pollute the air in your own home and can cause respiratory issues, I started looking for better ways to make my home smell amazing because I am a HUGE smell person!!
"It's [candles] introducing a larger number of particles than you'd get from a diesel car left running for 40 minutes," said Douglas Booker of the National Air Quality Testing Services (NAQTS).
Enter my diffuser + oils. Now, even if you paid me, I would not give up my favorite diffuser and oils. I have learned that not only can I make my house smell good without toxins but I can actually be giving my family HEALTH BENEFITS when I diffuse!
Health Benefits to diffusing: calming, improved focus, purifying the air, ridding the air of yuck, boosting our immune systems, boosting our moods, and so much more!
So I wanted to share some of my FALL FAVORITES with you!
First, here is a list you can save of my FAVORITE FALL OILS. You can really mix & match any of these and get amazing scents in your diffuser!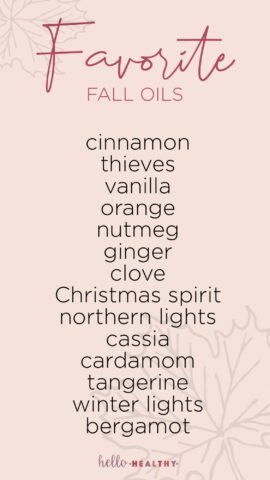 But if you like to follow recipes, here are some favorite fall candle replacement blends for you to try!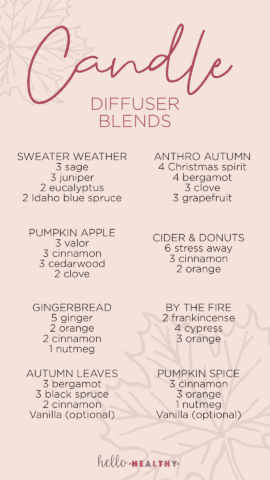 Order a few FALL FAVORITES & receive Diffuser from ME!
Did you know that to order with Young Living you don't need a starter kit to get started anymore?
I put some FALL FAVORITES into a pre-made list for you, just add them to your cart and check out!
If you spend 100 I will send you a gorgeous diffuser to go with your new fall oils! Let's ditch those toxic candles, okay??
Why shop with my referral link?
THANK YOU so much when you shop through any referrral link that I share! Amazon, Young Living, any of them! You are helping support my family as this is my full time work!
BUT there are also benefits to YOU. When you shop through my referral link with Young Living you become family. No really. You get the benefit of being added to our education groups for our oily family where we have ongoing education, classes, give aways, and support for helping you truly get the most from your purchase!
You can click here and click around the entire Young Living site. Just make sure my referral number is in the box when you check out: 3387390.