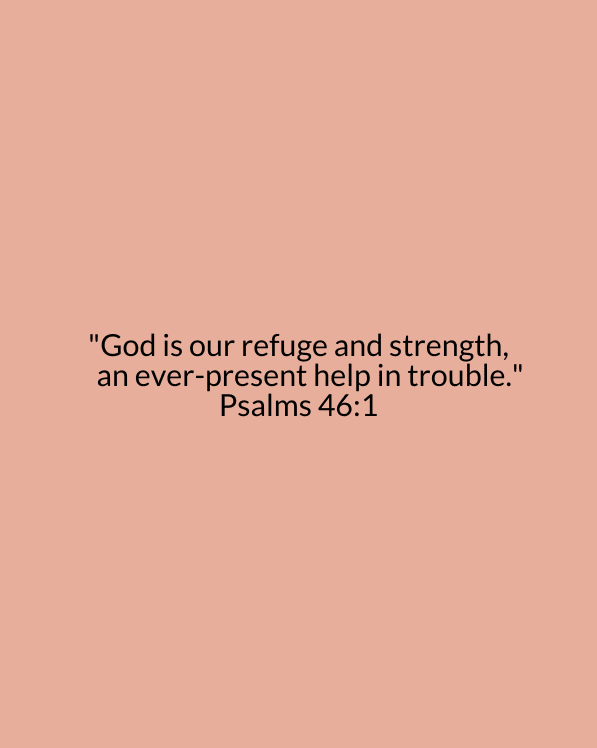 He is our refuge and strength.
He is our very present help in times of trouble.
Our help, our strength, our peace, our fulfillment —
none of these come from someone else changing,
a better marriage, a different set of circumstances,
or whatever circumstance ahead.
GOD IS OUR REFUGE AND STRENGTH
a very PRESENT help in times of trouble.

Emmanuel: God with us. He is present.
He is our help. Our strength. Our hope.
God is our refuge and strength,
an ever-present help in trouble.
Psalm 46:1