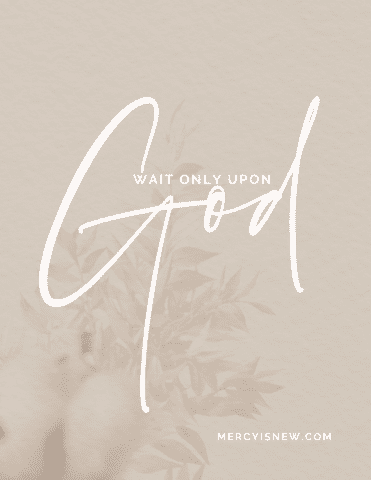 Waiting.
Sitting in traffic. Waiting in the doctor's office. We hate it.
Or the bigger waits in life like waiting to meet our spouse when we already feel "too old." Or waiting on that miracle baby. Or waiting on the prodigal child.
Waiting. We hate it. We avoid it at all costs. We say not very nice things when a wait is forced on us. It brings heartache like nothing else.
But, God's Word tells us that when we wait on the Lord, we will be strengthened. Our hope will be restored. We will find peace.
What are you waiting on? Are you waiting on your circumstances to change or are you WAITING ON GOD? Are you sitting with Him, abiding with Him, RESTING in Him?
I don't mean the kind of waiting where you sit and do nothing. I mean waiting as an active verb. CHOOSING peace. CHOOSING to sit with Him as a state of the heart. CHOOSING to abide in Him instead of fret.
Spend the month of August reading & meditating on one verse each day all about waiting on the Lord. Join me on Instagram in my stories each morning as we chat about waiting and share a verse together.
I don't know about you, but I need it.
Click the PDF link to download & save or print a higher quality version of these verses for August.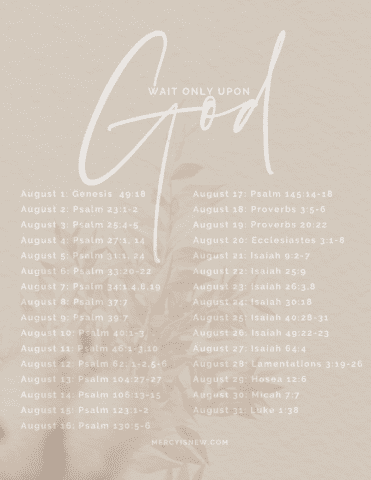 Subscribe to My Blog
If you'd like to receive weekly encouragement straight to your inbox, just subscribe here! When you subscribe, in the next few days you will receive the EBOOK called Wait Only Upon God as a thank you gift!