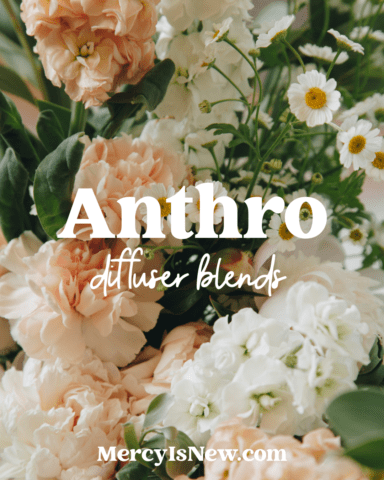 Have you noticed all the candle copycat diffuser blend recipes out there? I have found a new hobby: I want to try them all. LOL!
I LOVE trying new diffuser blends and so I wanted to share some I've used recently that are my favorites! I used to light candles in every room of my house, but then I learned that those pollute the air in my own home. And guess what? Since removing lots of toxins from my home (candles, air fresheners, plug ins, febreeze, anything with synthetic fragrance,) I don't have headaches anymore! Yay!!
Ready to get started with oils?? Use my referral link to join our community & receive a special welcome gift from me! Send me a message as soon as you've placed your order.
If you try one of these recipes below let me know how you like it!
ANTHROPOLOGIE
3 geranium
3 grapefruit
5 orange
4 Northern Lights Black spruce
ANTHRO VOLCANO
5 lemon
5 lime
3 orange
2 grapefruit
2 NLBS
1 bergamot
ANTHRO SUMMER
3 geranium
3 NLBS
2 lemon myrtle
2 grapefruit
CAPRI BLUE COASTAL
3 Stress Away
2 lemon
2 grapefruit
2 bergamot
CAPRI BLUE
2 Idaho Blue Spruce
3 grapefruit
2 geranium
3 orange
ANTHRO AUTUMN
4 Christmas Spirit
3 grapefruit
2 clove
3 bergamot
MULLED WINE
5 Christmas Spirit
5 pine
3 grapefruit
3 bergamot
2 clove
ANTHRO WINTER
5 grapefruit
5 christmas spirit
4 NLBS
3 bergamot
2 lime