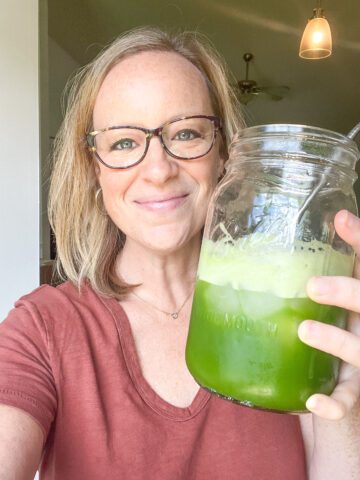 Since I've been on this journey of getting healthy, which includes dramatically changing how & what I eat, I've been asked many times, "well, what exactly DO you eat?"
So I thought I would create a list of some meals, links, snacks and recipes I use! You can read more about my weight loss journey specifically here.
Want to hear me talk more about the changes I've made & how I've done it? You can listen to this recording of my journey here.
I started off my healthier eating journey with the Whole 30. If you google this or search on Pinterest for "whole 30 recipes" you will find a ton! It's not really a diet per say, it's more of just a way to eat!
FROM AMAZON
I created a list of food items that you can find on Amazon. Go Macro bars are a staple for me when I'm out and about. The Maple Sea Salt are my favorite but there are lots of other flavors! Also nuts (NOT with the bad oils) and other snack items. Also my favorite gluten free pasta can be found at this link!
FROM YOUNG LIVING
I love our new vegan (gluten free, dairy free, sugar free) meal replacement shake! It is my favorite and has SUCH good, clean ingredients! Here is a list of a few products from Young Living specifically that have helped me with clean eating. Also on this list you will find our greens powder which has over 60 whole food ingredients that I know I won't get in my diet!
MEALS & RECIPES
I have found & saved lots of recipes on Pinterest over the years. Recently I cleaned up my "recipes: main dish" board so that there are only healthy ideas here now! (for the most part!)
Often my meals consist of a meat & a veggie. So, hamburgers (without buns) and red potatoes or a salad. Steak & roasted broccoli. For lunch I often eat a plate with pepperoni, cheese, apple slices & peanut butter. So simple! OR my lunch might be a smoothie/shake as mentioned below.
SMOOTHIES, SHAKES & GREEN JUICE
I do smoothies & green juice on the regular. I use Young Living's Power Meal (linked above) in my smoothies – I just add ice, OJ, frozen fruit & banana.
I've talked a lot about juicing over on my Instagram page. I have a highlight saved that you can watch. (sometimes highlights take a minute to load, so be patient.) Here is a link to my juicer. And my favorite recipe just has 4 ingredients: cucumbers, Fugi apples, lemons & spinach. I have been juicing regularly (and drinking it every other day if not everyday) for almost 6 months now. I feel SO GOOD drinking green juice! It is SO good for us!
WHAT ABOUT COFFEE?
First I should say that I don't typically eat breakfast. I do still drink coffee! I just add heavy cream (lots of good fat!) and honey to sweeten. No more sugary, chemical laden coffee creamers. Hint: did you know you can request they sweeten with honey at Starbucks?! Win!
For some people, coffee causes them jitters & anxiety. You can always eliminate ANY food for a few weeks and see if it makes a difference for you! I've done this with dairy and eating a little bit of dairy doesn't seem to affect me at all. But for many, dairy can be inflammatory.
GETTING STARTED
If you're truly wanting to FEEL BETTER, I believe wholeheartedly that FOOD plays a HUGE role. My advice is to try the Whole 30 for 30 days (we can all do something for one month right?!?!) Eliminate gluten, but do NOT just look for gluten-free alternatives to your food. Read labels. Eat REAL food, not man made stuff from a lab. Eat lots of fresh fruits & veggies, green juice, smoothies, nuts, eggs, fish, meat.
We can do hard things, friends. And it is SO WORTH it when you wake up one day and think I HAVE ENERGY. I actually FEEL GOOD for the first time in years. Truly life changing.