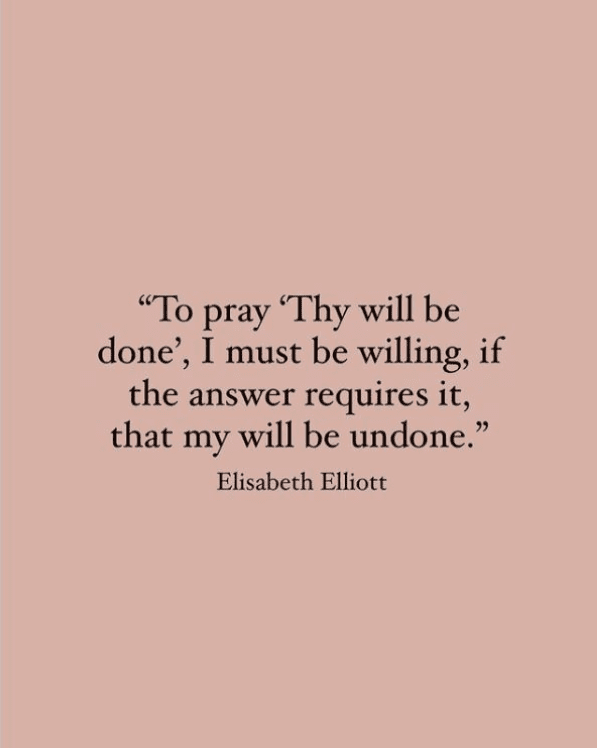 This quote keeps coming back to me.
Do I really mean "Thy will be done" or do I just want Him to fix it?
Learning the meaning of surrender in all new ways feels like grief
and hope all intertwined. Grieving what you longed for
and dreamed of — but hopeful because you trust
Jesus with every fiber of your being.
And you know He has good in store.
And you have seen Him bring beauty from ashes.
And you know He will do it again.
"To pray 'Thy will be done', I must be willing,
if the answer requires it, that my will be undone."
Elisabeth Elliott