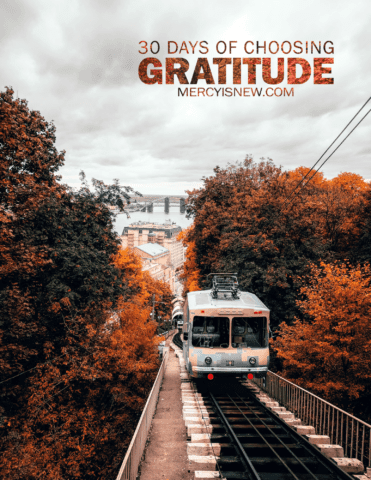 Join me starting November 1st as we practice CHOOSING gratitude! It's truly one of the best, most life changing choices we can make!
GRAB THE BOOK
We will be reading Choosing Gratitude together as well. The book isn't necessary to join us, but it is a wonderful book! There are chapters in the front and then a 30 day devotional in the back of the book.
You can choose to read the book OR just use the daily verses on the list below!
TAKE IT DEEPER
Print the verses below.
Grab a journal or notebook and write down what you're thankful for each morning & evening.
Choose a passage on gratitude to memorize in November.
Write the verse each day.
Journal and pray through the verse.
Join me on Instagram each morning as we chat for a few minutes about the verse and choosing gratitude.
Join me in our facebook community for a few longer videos through the month of November.
PRINT THE VERSES