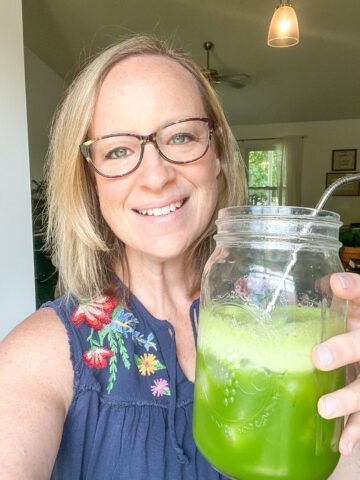 Let's get ready for January and make the preparations NOW. The more we plan and prepare the more successful we will be in following ANY new eating plan!
I first did the whole 30 food plan in January of 2016 and it changed my life. Changing how I eat was the beginning of my health journey that led to 65 pounds weight loss, going off all my meds, finding energy and joy and hope again and now a thriving business with Young Living centered around natural wellness.
And now, I still eat this way for the most part. When I started learning how much food impacts my energy levels, my mental health, inflammation, aches and pains I knew I couldn't go back to soda, sugar, bread, etc.
"There is no neutral food." from the book It Starts with Food (written by the two people who created the whole 30 plan.)
Food is either making you healthy or taking your health. Food is either giving you energy or depleting it. Food is either helping you heal or making you sick.
We are planning to do the Whole 30 in my oils/education/customer group in January and I wanted to share my favorite tips for PREPARING BEFOREHAND.
If you'd rather hear me chatting about these tips on video, you can find a talk I did in our oils group on this same topic!
Whole 30 Tips
Find something motivating for you. I listened to It Starts with Food on audiobook the first time I did the whole 30. I would listen as I was preparing meals/food because it motivated me to keep going. Find a podcast. I also love listening to any of Edie Wadsworth's podcasts or youtube videos.
Do it together. We are better together. Grab a few friends and create some accountability. (If you're reading this before January 2023, you can purchase ANYTHING from my Young Living referral link and get into my VIP group where we are doing the whole 30 together in January.)
Make a plan.
Work on a list of recipes. Search Pinterest for "whole 30 breakfasts, whole 30 dinner recipes, whole 30 crockpot recipes…" there are soooooo many recipes on there! I created a pinterest board for whole 30 also! This account on Instagram also has tons of ideas!
Choose some meals and make a grocery list. Grocery shop BEFORE the 1st day you have planned to start the Whole 30.
Make a list of snacks and foods you can eat if you get hungry in the moment. (I usually have a ziplock bag of these nuts in my purse or car at all times. These nuts aren't fried in seed oils, so that's a bonus.) Also, grab lots of fruits & veggies and go ahead and wash them and chop them and have them in the fridge ready to go!
Get rid of the temptation in your house. Even if your family is not joining you on the whole 30, try to remove as much as possible from your house.
Look at the calendar and make a plan for any events you have coming up. Fill up BEFORE you show up to a party. Eat some protein before you walk into the temptation.
Spend some time reading on the whole 30 website. It is fantastic and has SO much good info!!
Stop telling yourself that this is too hard or saying, "I can't." You are speaking words of defeat over your life before you even begin. The more you tell yourself how hard this is, the harder it becomes. The thoughts you tell yourself matter.
Instead choose words of life over yourself! "I was created to do hard and excellent things." "I can do all things through Christ who strengthens me." " I can do anything for 30 days." "I want to feel my best and this decision is going to help me get there."
Choose a key phrase that motivates YOU and write it down on a card or put it in your phone to go off as a reminder at meal times or regularly through the day. For me, I ask myself, "Do I want this cookie/treat or do I want to feel good?" It really is a choice I can make each and every time.
If you know the next few weeks will be super busy, get some meals in the freezer! (Search pinterest for whole 30 freezer meals.)
Put the scale away. Do not focus on weight loss. This is not about weight loss. This is about feeling good and getting your life back!
What tips would YOU suggest to help us all be more successful??