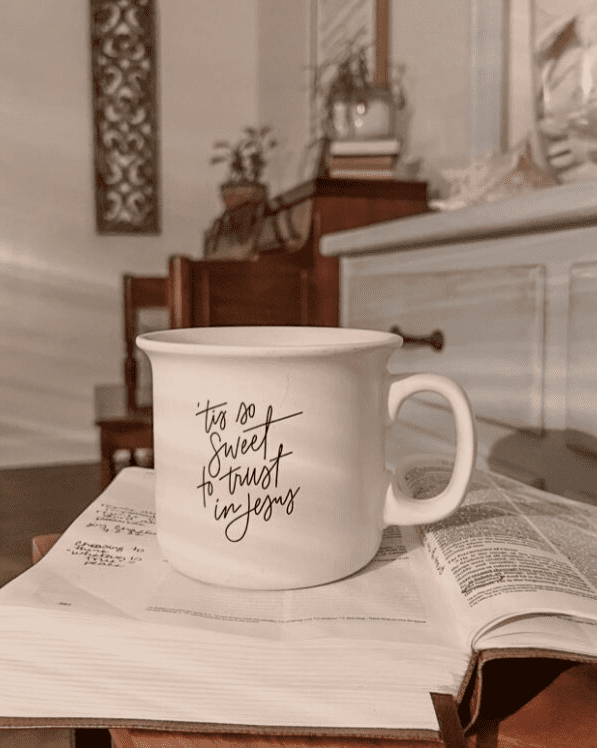 How long have you been walking with the Lord? Doesn't it just get sweeter and sweeter?
I accepted Jesus as my Savior when I was 14; and for a PK that's pretty old. But there's a long history there for another day maybe.
I don't know why I started thinking about this today but as I was reading my Bible I was just overwhelmed with the sweetness of Jesus and how He has loved me all these years.
Through so much. He never gets tired of me. He doesn't give up on me. Oh, what a friend. What a Savior. He just keeps on saving me day after day. From so much.
That's 32 years. 32 years of learning, growing, stumbling, crying out, repentance, forgiveness, finding who I am in Christ, making my goal to seek Him first – over and over again, sitting with Him in His Word, feeling His nearness, but also questioning and wandering and finding my way back – time and time again!
One thing I know and He has proven time and time again is how faithful He is and how omnipresent He is. Knowing God as Emmanuel: God with me, has transformed my life. Christ IN ME, with me, hope of glory. 😭🙌
I'm so glad I learned to trust Him
Precious Jesus, Savior, Friend
And I know that He is with me
Will be with me to the end
Jesus, Jesus, how I trust Him
How I've proved Him o'er and o'er
Jesus, Jesus, precious Jesus
Oh, for grace to trust Him more