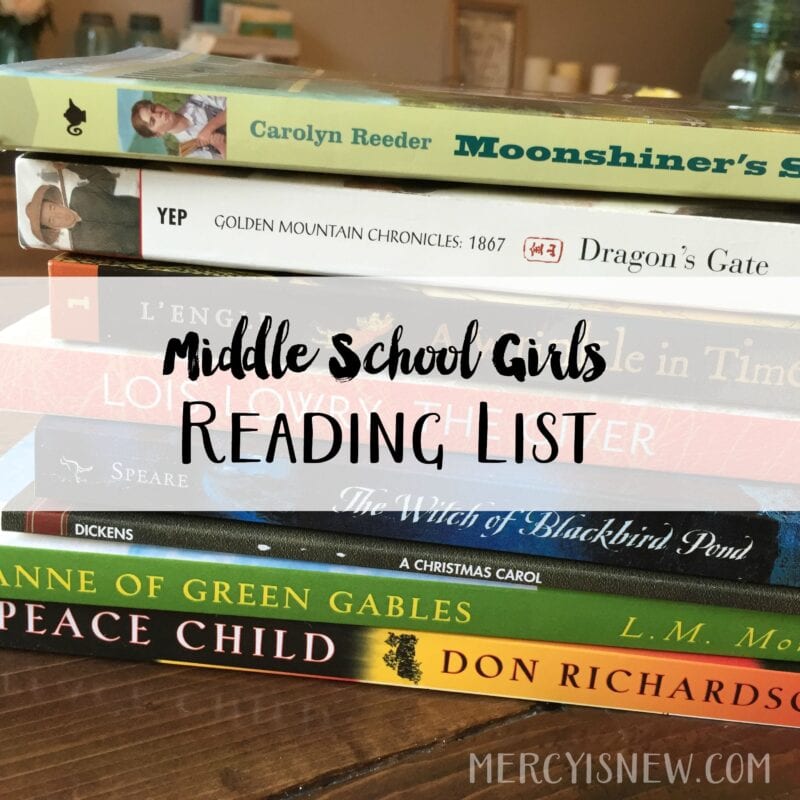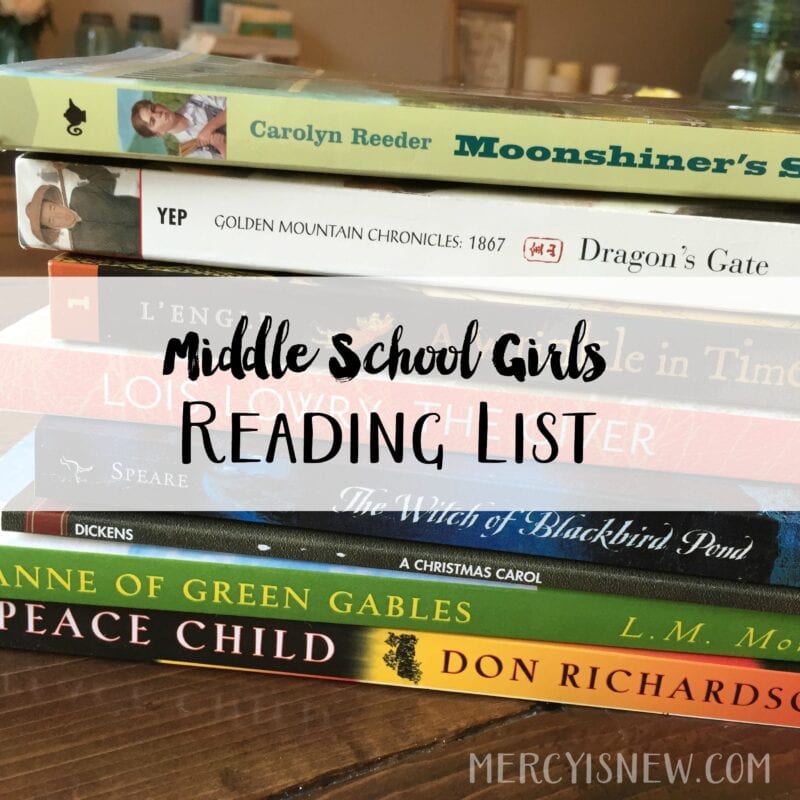 My girls, 7th and 8th grade, will be taking a literature and composition class beginning this fall! As it turns out, all the students signed up for this class are girls! Fun! So, the teacher picked books just for this group and I'm super excited for my girls to read through this list in the coming year!
This year I am farming out nearly every subject for my kiddos and I am probably most excited about this class my girls will be taking! A friend from church that has a literature degree will be coming to my house 1 morning a week to dive into these books & writing assignments with a small group of girls! I think it will be so good for my girls!
Middle School Girls Reading List
Fall Semester (this is the order our class will be reading the books in)
Spring Semester
What books have your middle school girls read for school? 
I will have a post coming up soon with all our homeschool curriculum choices for the coming year! Stay tuned…
If you missed that we are homeschooling again, be sure to read this post for more details: Homeschooling: It Isn't About Me 
Looking for a way to help your homeschool students become more independent in their learning? More productive in their day? And less decision making for you, as the parent? Check out my FAVORITE idea I've used in a long time…