More on The Bee Tree by Patricia Polacco today! First of all, if you are rowing this book anytime soon, you really SHOULD read another book by her…In Enzo's Splendid Gardens. TOO CUTE!!
Today, we started off our day by reading a few more books about bumblebees. Then, I got out the pattern blocks and asked if they knew what shape I was holding up – a hexagon! I asked them why I was using a hexagon for today…and they knew immediately that the bees formed hexagons with the wax! So, all 3 kids found all the hexagons from our box of pattern blocks. Then we counted them all together. And, then we did a printed sheet from homeschool share – how many sides does a hexagon have? 6 and Draw a hexagon by yourself – they did well! Then I had them practice drawing a few more hexagons on the back of the sheet. Hannah decided to draw her own hive with them!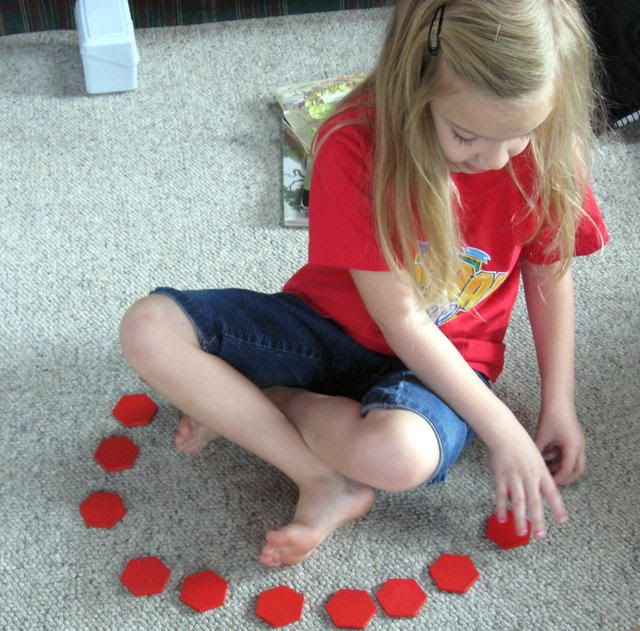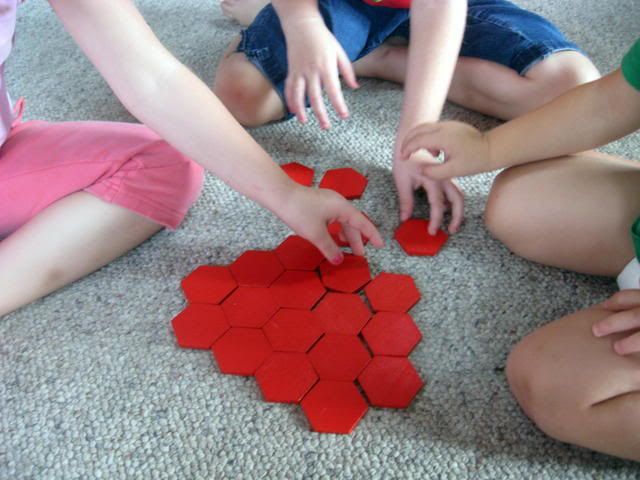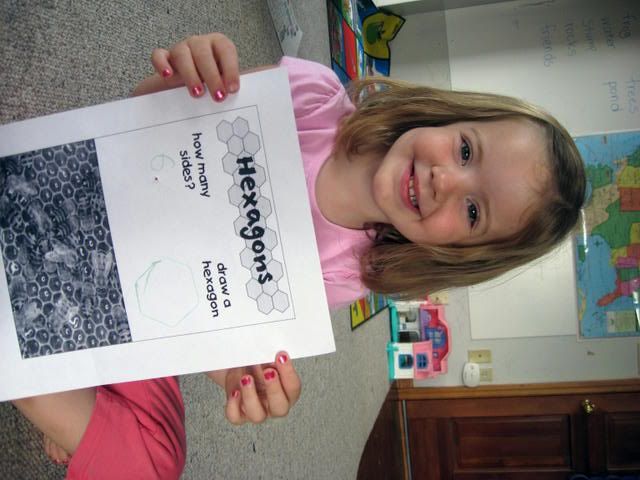 I also got out the Crispix cereal I had bought for this lesson. I told them to look at it and see how many sides it had – they seemed so shocked that there was a cereal in the shape of a hexagon! LOL! So, we ate those while we continued drawing hexagons.
Then, Aunt Val called and asked if we could include Will in our fun today…I think she and Will had a rough morning, hee hee hee. I can't imagine that feeling?!?! HA HA!
So, Will came over and we started coloring our bee hives. They all colored fabulously…and then we painted yellow fingerprint bumblbees onto our hives. Then little black wings and stingers.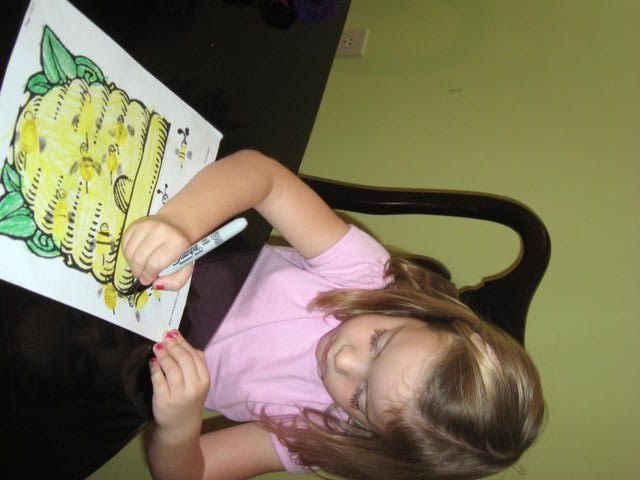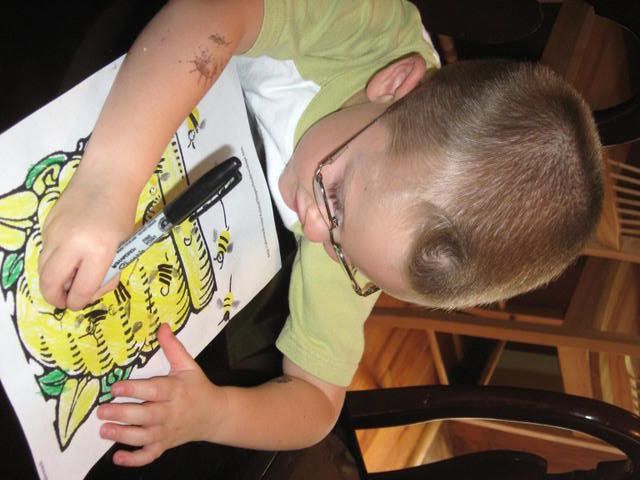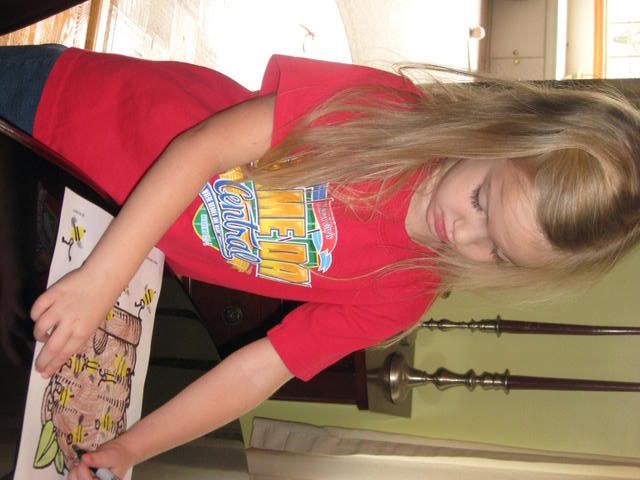 While waiting for them to dry, I played several versions of the Flight of the Bumblbee and had the kids do the bumblebee dance. This was too cute! I told them to BUZZZZZ while they danced and hold out their little stingers behind them. Of course I had to get a picture of their stingers.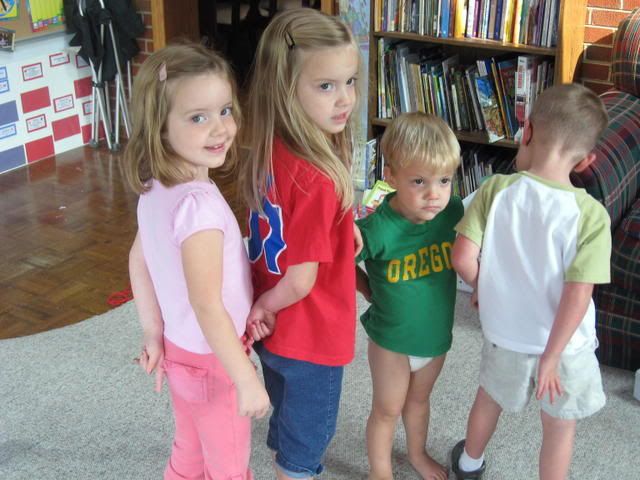 All in all, a fun day while learning more about bees!