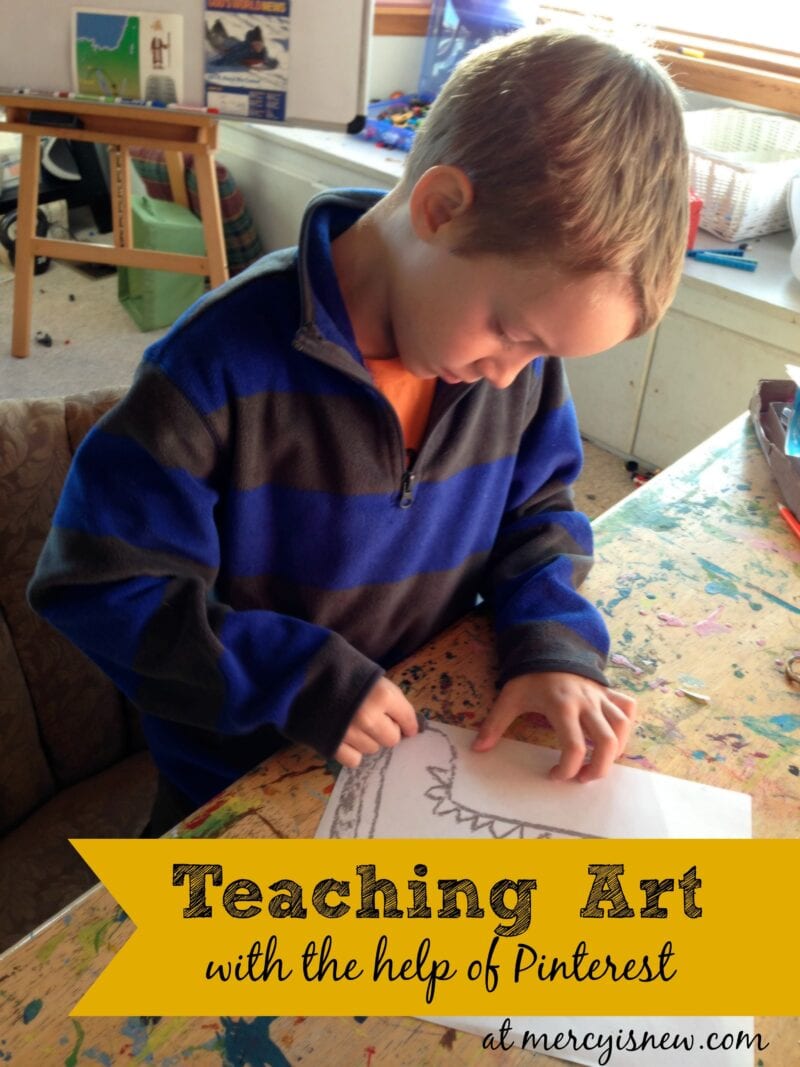 I have seen this awesome art project done several places online! This is the first place I noticed it, pinned from pinterest. (Of course!)
So, in our art class at co-op, we went for it!
What You Need:
Black paint (I watered it down just a bit – makes it last longer and easier to get on the rim of cup)
Cups – just red solo cups or such!
12×18 paper
Oil Pastels
paper towels for hands
paper plates to put black paint in
Directions:
Put black paint, just barely watered down, onto paper plates for each table.
Each child uses the top rim of a cup, dips into the black paint and begins "stamping"
Once the child's paper has as many black circles as he/she would like, let it dry.
Once black circles are dry, children can use oil pastels to color in each individual shape that was created from the black circles.
Hands will be VERY messy with all the oil pastel coloring, so be sure to wash hands before they wipe on clothes and leave your classroom for the day!
*I would encourage students to dip their cups back into the paint after every "stamp" or so…once they've done a few, the paint wears off and then your circles are not as vibrant! I would also encourage students not to make SO many circles that they won't be able to color all the tiny shapes in. We had a few that turned out like this and they ended up frustrated when working with the oil pastels to get them all colored in. 
Didn't these projects turn out beautifully!!??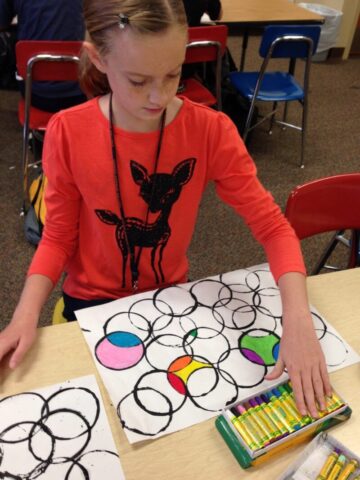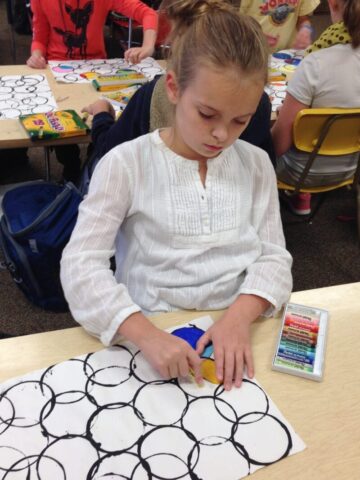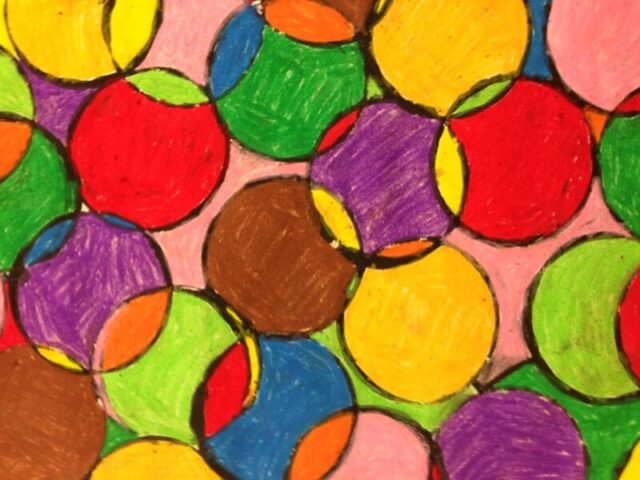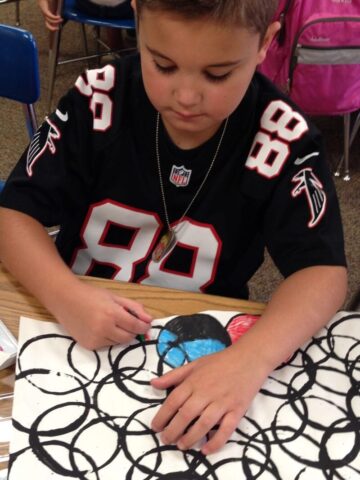 Teaching Art Links
One of my favorite tools for teaching art is Tricia's Simple Chalk Pastel Tutorials! Find them here!