Gorgeous June sunset
God's Glory Outside My Window
Summer is definitely HERE!! It's been HOT but the evenings are pretty enjoyable. And I love sitting on my back porch early in the morning, before it's too hot, with my cup of coffee and my Bible. Perfection.
Giving Thanks
I'm so, so thankful for the gracious replies to this post where I shared our plans to have our kids in private school in the fall. I have the best readers and the best Facebook friends who have truly encouraged my heart through this difficult time. To say that the hard part is over would be a lie. I'm trying to be very intentional and enjoy my kids this summer, time at the pool, doing fun things they want to do…because I know that this fall is going to bring probably the biggest change in my life as a mom thus far.
In The Schoolroom
Still having lots of fun! We ditched school for a summer of unschooling! I wrote quite a bit about this here and here. We have had the BEST few weeks of school that we've had all year. I'm SO THANKFUL that I just went with my gut on this one.
From The Kitchen
Emily and I made 4 lasagnas for the freezer last week!! That's about all I've done in the kitchen! LOL!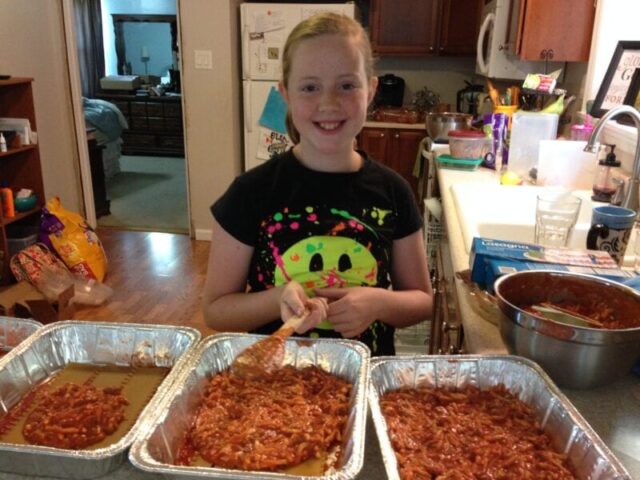 Around The Home
We rearranged!! I love rearranging furniture. 🙂 Because I'm going to have a few piano students while my kids are HERE, we moved the TV out of the piano/living room. We have a relatively small home (seems like it, according to today's standard) and we don't have an upstairs or basement or anything, so I'm hoping they can watch tv or play outside without too much interruption for the few summer students I have coming.
On My Nightstand
Reading this book by Liz Curtis Higgs for our book club…so far so good! It's based on the story of Ruth from the Bible. The Girl's Still Got It: Take a Walk with Ruth and the God Who Rocked Her World
This is very interesting and eye opening, as well as challenging. I think that as believers, we should all be doing our part to help and encourage the Body of Christ. We need each other!! Autopsy of a Deceased Church: 12 Ways to Keep Yours Alive
This one might need a blog post all its own. Wow. Hitting every nerve in my body. 🙂 Sooooo good. I always knew I needed the approval of man too much. This book is opening my eyes, and my heart, and moving me in the right direction for sure. Love Idol: Letting Go of Your Need for Approval – and Seeing Yourself through God's Eyes
Clicking Around
So many great blog posts, so little time.  First and foremost, my friend, Sarah, has a new ebook out that ALL HOMESCHOOL MOMS NEED TO READ. Yep, I just yelled a little. 🙂  I will be sharing more about this book during her launch week — make sure you read what I had to say about this book here.

Prayerfully
Continuing to pray about all our major changes happening as the kids go to school in August. I feel like my identity has been wrapped up in "homeschool mom" and I'm excited to see what God has in store for me, yet I'm also scared. Just being honest! I'm also praying big time for my kids! I so desperately want this to be a GOOD THING for our family. I know we will look back on this transition and see God's faithfulness. But I want them to make friends, enjoy school and not have terrible days. 🙂
Plans For The Coming Week
A few pool days, and I'm starting with a few piano students this week!! (Local friends, I have room for a few more students!)
Picture Thoughts
We are LOVING our new kitten Butterscotch!! We've had quite a few cats over the years, but over the past 1-2 years we've had the same 2. Our oldest cat is 8.5 years old and the other one we'd had the longest disappeared several weeks back. So, my heart was set on another orange cat…they always seem to be my favorites. And we are IN LOVE. 🙂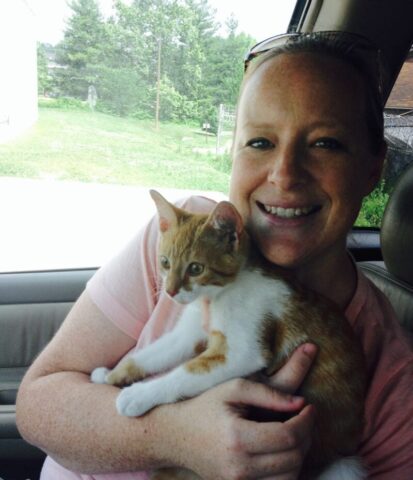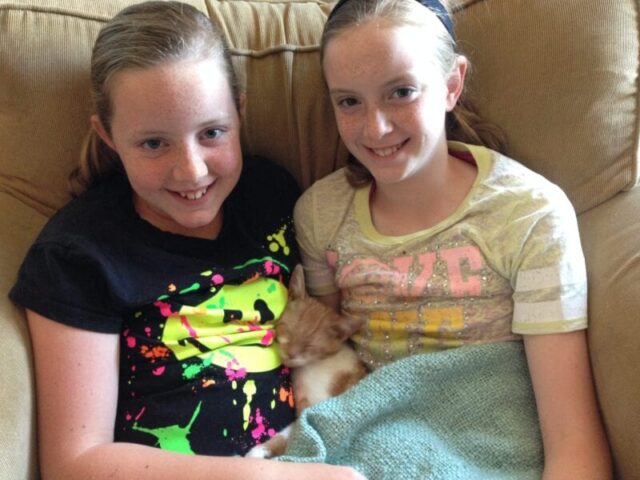 The Littlest Way has a lovely daybook link up if you'd like to join us!