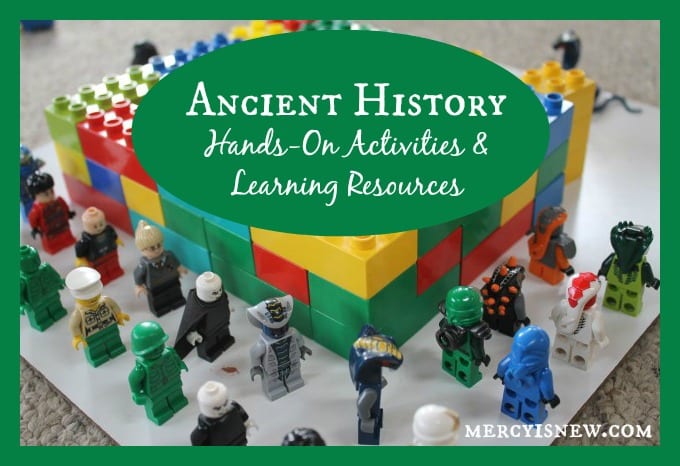 We had such a wonderful year with Ancient History in our homeschool last year and I wanted to compile it all into one post with links to make it easier to find as you are planning for your year!
Our main text was The Mystery of History, Vol. 1: Creation to Resurrection
. The girls also read chapters from The Story of the World: Volume 1
 as they applied to the MOH chapters. The schedule for all our reading was from Winter Promise. As you can see, I did not blog about each and every topic, these are the highlights, but I think it will give you a great start on planning your Ancient History year!
Ancient History Topics & Resources