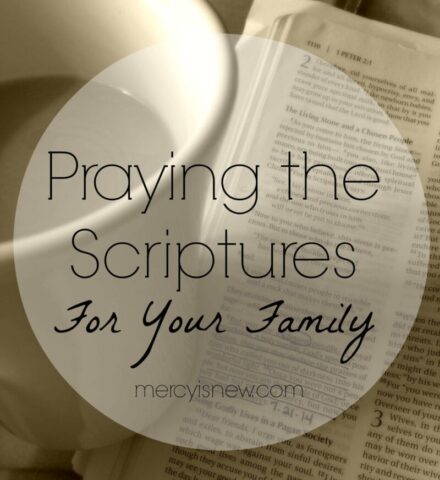 I'm so excited to share with you that in October, my 31 Day series will be Praying the Scriptures For Your Family! I hope you will join me for this series. We will pray a different Scripture each day for our families!
*****
Update
This series took place in 2014! Please click over here to the landing page for this series where you will see links for each day's Scripture to pray! 
******
Don't miss a post! Subscribe here so you can receive these posts in your email box and join me in praying!
I would recommend choosing the *daily* option for receiving emails so that you can receive an email each morning around 7am with a new Scripture to pray for your family inside! 
This will be a *simple* series…with the goal of PRAYER in mind. This means, you can expect a new Scripture and my own prayer from that Scripture to post on the blog each day. This won't be a long HOW TO or WHY, but more just getting us IN the word and PRAYING the Word! If you're interested in knowing more of how and why I pray the Scriptures, please click over to read 5 Practical Ways I Pray the Scriptures
I will have a free printable for you as we pray ~ daily & chronologically ~ through the entire Bible! 31 Scriptures to pray for our families!
I hope you'll join me!
More Praying the Scripture Resources
{click on graphic}