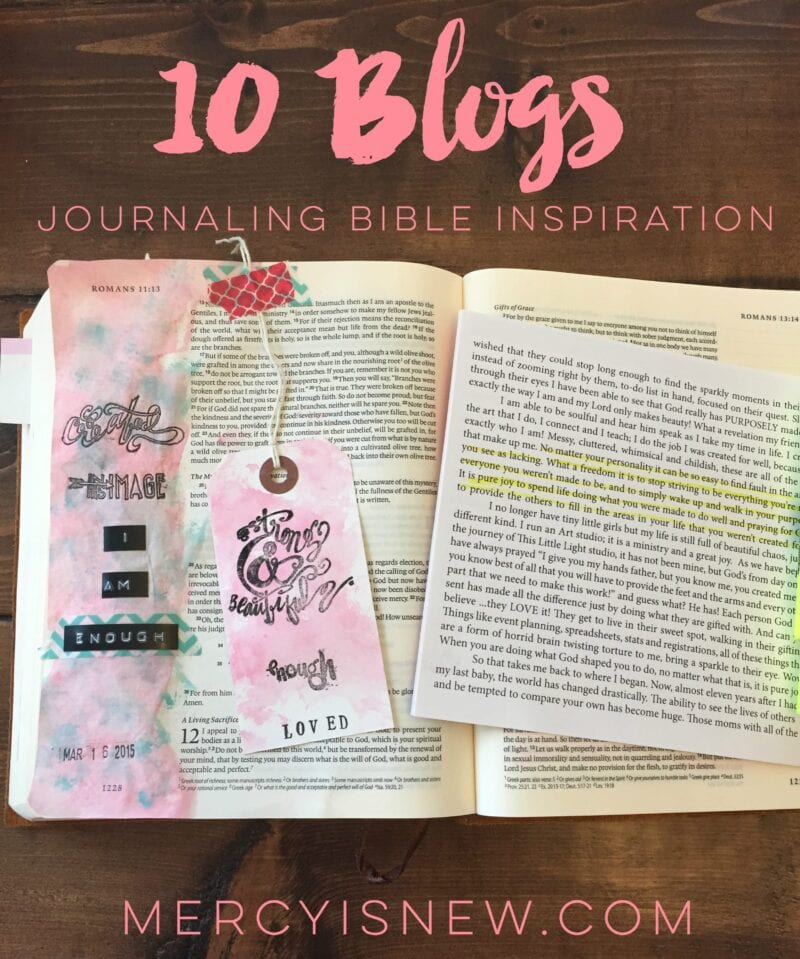 I am still loving my journaling Bible! Since we are moving soon, a lot of my supplies are packed up, but I am still gaining a LOT of inspiration by looking around at different blogs! I thought I would share some of my favorites!
If you are looking for inspiration, you can also head over to Instagram and look at the hashtags #illustratedfaith and #journalingbible — you will find SO MUCH inspiration!!
10 Favorite Blogs for Journaling Bible Inspiration
More Journaling Bible Resources from His Mercy is New
Do you have a favorite Bible journaling blogger that I didn't list here? Please let me know in the comments! I'm sure there are some that I haven't discovered yet!