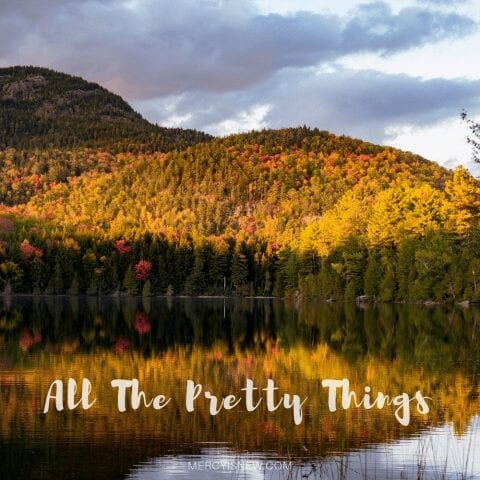 This memoir will break your heart and heal it all at once.
If addiction, brokenness, divorce, parenting regrets or poverty is part of your story…or maybe you've simply lost your faith…you need this story of redemption and hope.
Edie's story is heartbreaking yet beautiful. In All The Pretty Things, she reminds us that in the parts of our story that seem hopeless, God truly is at work with His redeeming love.
I finished the book and the next day I was still choked up at the memories this book evoked in me. At times I couldn't stop reading. At times I couldn't stop crying. And many, many times I couldn't stop telling God "thank You" that He gave Edie the courage to put her story to paper. God knew I needed her story…and you probably do, too.
We all need the reminder that God isn't finished with us or our story just yet. There were so many parts of this story where I cried out in gratitude for what God did in Edie's life despite the baggage and heartache of her upbringing. This gives me such hope for my children. My children may not be living in the home of an alcoholic, but we all bring baggage to our families. We all bring heartache and disappointment and a life of expectations to our families. Sometimes we need the reminder that God is still redeeming, still loving, still moving…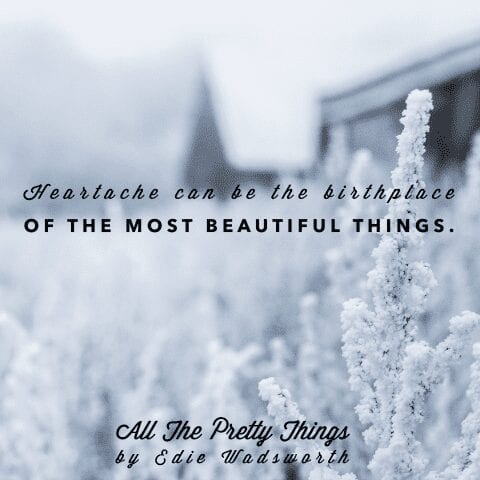 His redemptive love doesn't stop when we make the biggest mistake of our lives. His redemptive love doesn't stop because we don't have parents telling us about Him. His redemptive love doesn't stop when our faith is weak.
He is still redeeming my story…and yours, too.

Head to AllThePrettyThingsBook.com to get more information about this book. 
Watch the Book Trailer here:

All the Pretty Things by Edie Wadsworth from Genesis One Productions on Vimeo.
3 Years Off of Anti-Depressants
I would love for you to read an update now that I have been off all of my anti-depressants for 3 years and am thriving. God has been so good to me. My mindset has changed. My health has changed. We are never truly hopeless if we have Christ. We have the power of the Holy Spirit living within us giving us the power to make the steps necessary to BE TRANSFORMED.
My Journey Off of Anti-Depressants
My wellness journey & 51 pound weight loss!