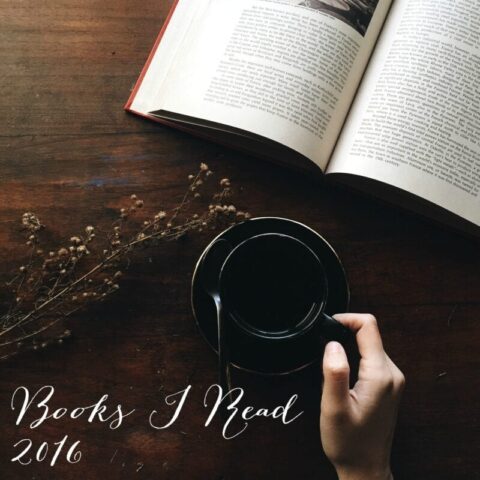 2016 has been such a glorious year of books!! So many great books, so little time! But I did get in quite a few that I LOVED. I will also list my VERY favorites of 2016 down at the bottom of this list!
Years Past: Books I read in 2012,  Books I Read in 2013, Books I Read in 2014, Books I Read in 2015,
Books I Read in 2016
10 Things I Learned from Present Over Perfect
Favorite Books of 2016
And now for the books (all listed above) that were my FAVORITES by CATEGORY!
FAVORITE FICTION: I read all 4 of Katherine Reay's books and I think her latest one might be my favorite. Loved them all. A Portrait of Emily Price
FAVORITE MEMOIR: All the Pretty Things by Edie Wadsworth. The book that will break your heart and heal it all at once. I cried, I laughed and I was reminded that Christ redeems all things.
FAVORITE CHRISTIAN GROWTH BOOK: The Happiness Dare by Jennifer Dukes Lee was such a paradigm shift for me! God gives JOY and HAPPINESS! Really!? Yes! <3
MOST CONVICTING TITLE: Present Over Perfect by Shauna Niequist. This book was just written for me in this season. God has used this book to show me the need to slow down and take some things off my plate. If you look in my video section I talked about 10 things I learned from this book a few weeks ago.
MOST PRACTICAL & HELPFUL: 40 Days to a Joy Filled Life was just full to the brim of practical ways to help us LEARN to choose our emotions and find joy.
So, tell me! What will YOUR favorite book of 2016 be??