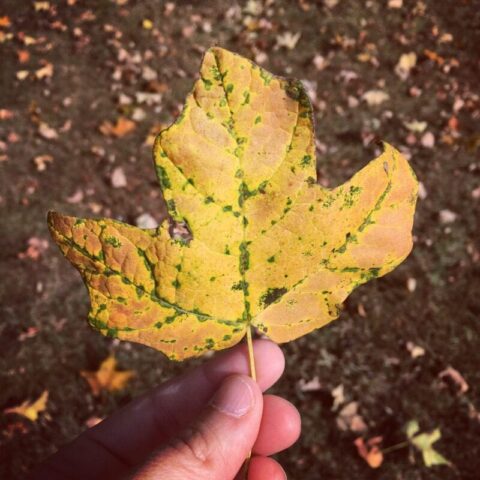 When you look for blessings, you find them.
Two summers ago when we bought this house we didn't know what the trees would look like in fall. Fall is my favorite season and every year I love driving around finding new beauty everywhere I look. The heavens declare His glory!!
But God knew.
And He gave me 2 trees with my favorite color of fall leaves on them. Right in my front yard where I sit on my porch every morning. The yellow-orange are my favorite.
I happen to look at those leaves and those trees as little love notes from God straight to me. He loves me so personally. He loves us enough to give us little gifts if we will but open our eyes!
This time of year is such a beautiful reminder that change and growth are beautiful, life-giving gifts from God.
Change can be hard. But change can be good. From pruning and stretching and change comes growth. From the struggle comes a nearness to Jesus that we might never have known otherwise.
Count your blessings name them one by one. Count your blessings see what God has done. Count your blessings, name them one by one. Count your many blessings see what God has done.