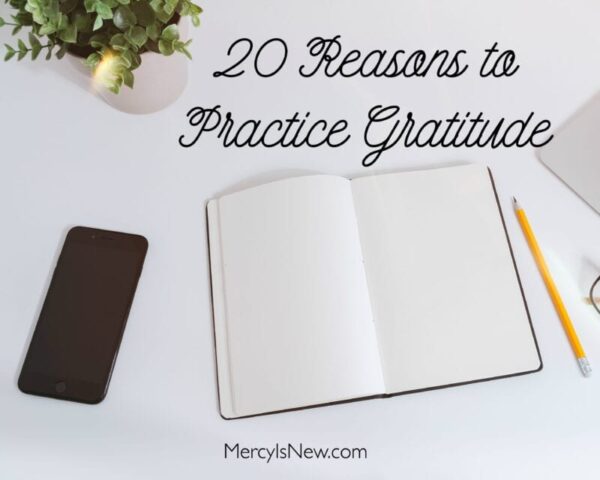 Did you know that gratitude can impact not only our thinking but our physical health? Our emotional health? Our spiritual health? But it takes practice and it takes intentionally turning our thoughts to our blessings.
30 Minute Chat about What Gratitude Does For Us
If you're reading this post in an email, click here to watch this YouTube video. 
20 Reasons Gratitude is Good For Us
I did some research and looked at many, many studies that have been done over the years pertaining to practicing gratitude. (I talk a little bit about the type of experiment I found in the above video.)
Here are 20 of the top benefits we gain physically, mentally, emotionally and spiritually when we practice gratitude.
Better physical health
Better relationships (when we show appreciation for others, our relationships are improved)
Better emotional health
More empathy, less aggression
Better sleep
Reduced stress
Reduced depression & anxiety
More optimism
Reduced materialism
Less self-centeredness
Less chronic pain
Fewer trips to the doctor
Increased energy levels
Reduced envy
Increased productivity
Our hypothalamus is activated when we feel gratitude
We have increased "noticing" skills – we start to notice the good
A happiness cycle is created
God gives us peace as we practice gratitude (Philippians 4)
God begins to open our eyes to how He sees people and to the blessings around us. We gain a new perspective.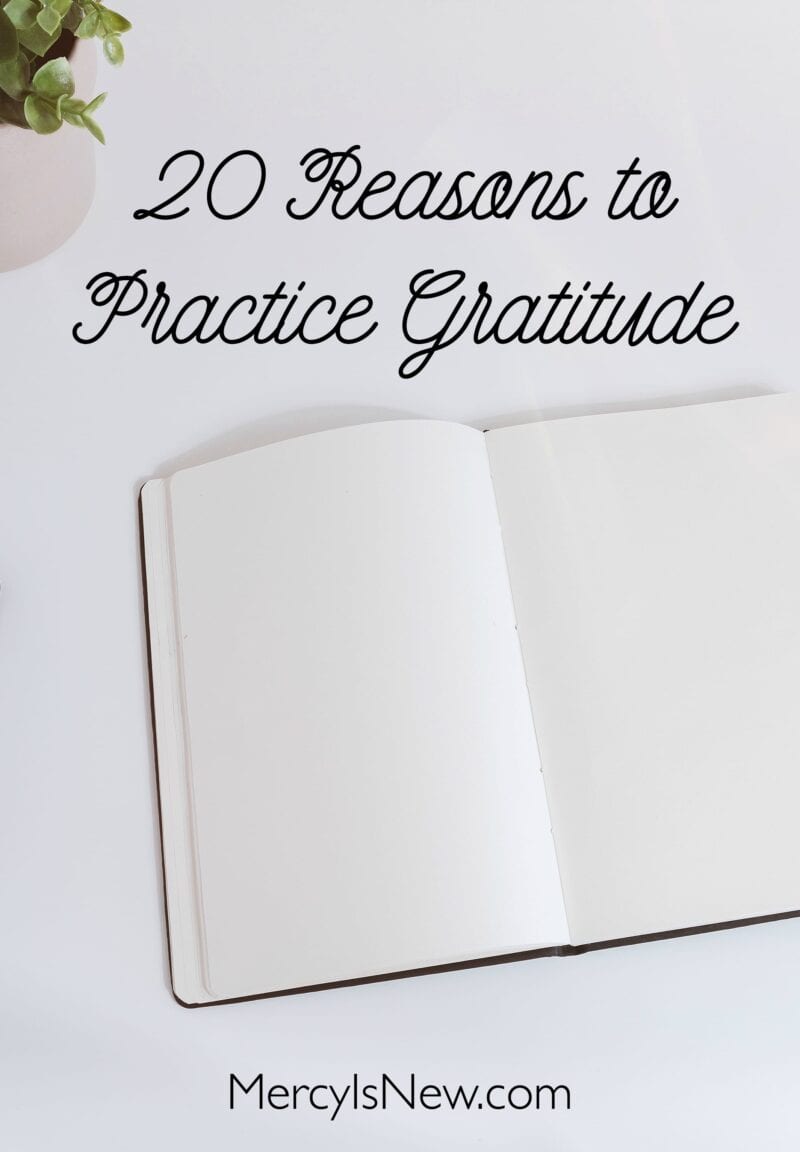 Praying Scriptures of Thanksgiving
Print & pray these verses ANY time of year, not just in November. This is a FREE PDF that you can utilize at any time.