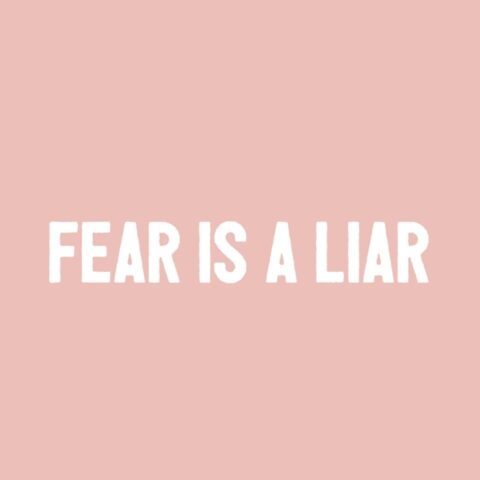 When I first heard this song it stopped me in my tracks. YES. Fear IS a liar. The enemy wants nothing more than for us to be stuck in our fears and believing the lies of the enemy.
But, friend, LOVE ALWAYS WINS. Truth always prevails. We have VICTORY in JESUS. And Jesus alone. We must PICK UP our armor and use it. We must not sit idly by while the enemy lies to us. We are not defeated. We are not stuck. We are not failures.
You are a new creation in Christ.
You are loved & chosen.
There are new mercies every morning.
His grace is sufficient.
Fear is a Liar
When he told you you're not good enough
When he told you you're not right
When he told you you're not strong enough
To put up a good fight
When he told you you're not worthy
When he told you you're not loved
When he told you you're not beautiful
That you'll never be enough
Fear he is a liar
He will take your breath
Stop you in your steps
Fear he is a liar
He will rob your rest
Steal your happiness
Cast your fear in the fire
'Cause fear he is a liar
When he told you were troubled
You'll forever be alone
When he told you you should run away
You'll never find a home
When he told you you were dirty
And you should be ashamed
When he told you you could be the one
That grace could never change
Fear he is a liar
He will take your breath
Stop you in your steps
Fear he is a liar
He will rob your rest
Steal your happiness
Cast your fear in the fire
'Cause fear he is a liar
Let Your fire fall and cast out all my fears
Let Your fire fall Your love is all I feel
Fear he is a liar
He will take your breath
Stop you in your steps
Fear he is a liar
He will rob your rest
Steal your happiness
Cast your fear in the fire
'Cause fear he is a liar
(Songwriters: Jason Ingram / Zach Williams / Jonathan Lindley Smith)