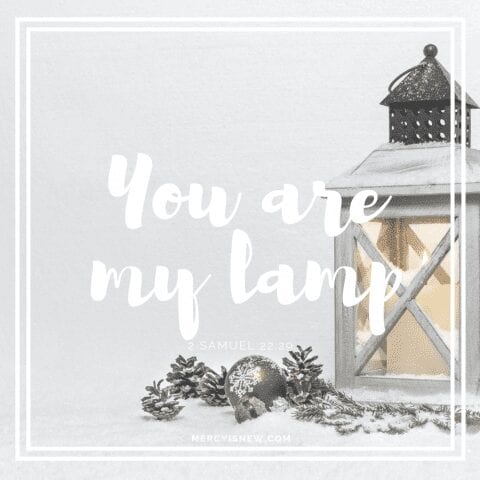 Darkness cannot drive out darkness; only light can do that. Hate cannot drive out hate; only love can do that. Martin Luther King, Jr.
Scripture: 2 Samuel 22:29
"For You are my lamp, O Lord; The Lord shall enlighten my darkness."
Considering Light:
What darkness do you see around you? What darkness do you find in your own life? We desperately need the light of God to dwell in us and take over —He will shine bright and overcome the darkness! For some, like me, darkness has come in the form of depression. For others it may be cancer, divorce, chronic illness, a wayward child, loss. Let God shine into your darkness today and allow Him to overcome. We also see much darkness around us in the world today. Allow Him to use YOU to be a light!
Prayer:
Lord, You are the lamp that lightens our path and shines into all the dark places in our hearts and souls. We are asking You to take over and shine brightly to bring out every place that needs to be captured by Your love. We are asking You to shine the light of Your love and bring light to a dark and dying world. You ask us to join you on this journey and we pray for the strength and grace to love those around us with Your love. Shine through us!
To grab your free ebook of these devotions, click here to subscribe.
Find all the posts from this series here (or click on the image below)