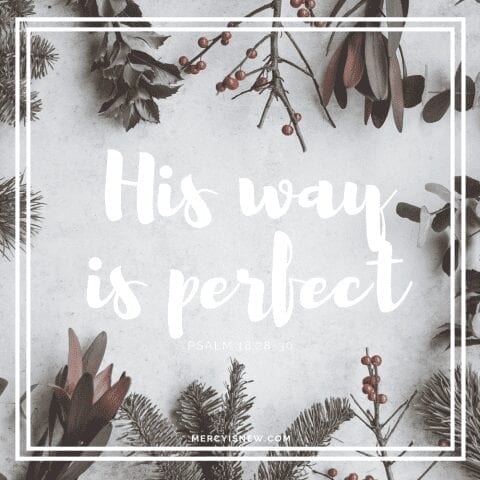 Scripture: Psalm 18:28-30
"For You will light my lamp; the Lord my God will enlighten my darkness. For by You I can run against a troop, by my God I can leap over a wall. As for God, His way is perfect; the word of the Lord is proven; He is a shield to all who trust in Him."
Considering Light:
In Psalm 18 we see that David is delivered by the hand of God. We often tend to think of our Bible heroes as something other worldly…like surely God cannot do for us what He did for the heroes in the Bible. But, oh how limited we are in our thinking. The Lord will light our path just like He did for David. The Lord will deliver us from our enemies just like He did for David.
Our situations may not look the same, it may not be a physical enemy, it may be the enemy of our souls or Satan Himself. But, we are His children and He will deliver us! This doesn't always mean healing here on earth, but on the days I long for heaven most, I realize that in that moment, when I see my Savior face to face, I will be delivered – in that moment – from every fear, every heartache, every trial and every enemy that I have faced on this earth!
Prayer:
Oh God, You are my deliverer! You alone can shine Your light into the darkness of this world and defeat my enemies! God, sometimes the enemy is my very own mind dwelling on the negative and dwelling on the lies of the enemy. God, sometimes I need Your light to shine so deeply into the places in my heart that I have shut off from the world and those closest to me. May Your light shine into the darkness and overcome with light!
To grab your free ebook of these devotions, click here to subscribe.
Find all the posts from this series here (or click on the image below)