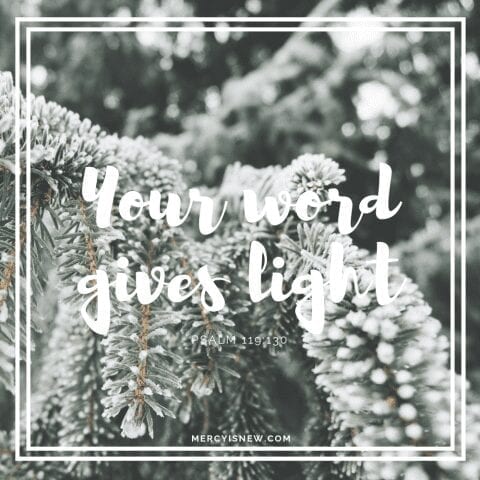 Scripture: Psalm 119:130
"The entrance of Your Words gives light; it gives understanding to the simple."
Considering Light:
Ponder what light does in a dark room. Now, consider turning on a small flashlight or maybe your phone. A little bit of that room has been made visible to the eye now. Now, turn on the main overhead light. You can see everything more clearly now! The entire room is lit up.
It is the same with God's Word…His Words bring light to our lives. His Word gives understanding to our souls. But, if we use just a little bit, only a little is made known and clear to our souls. The more light we use, the more understanding and knowledge we will have. We cannot read a verse and put our Bibles up on the shelf for weeks or months at a time. We need continual renewal and understanding and bread from heaven. This light, that we are all desperate for, comes from the gift of God's Word.
Prayer:
Oh Lord, Your word gives light to my life! You give me understanding through Your Word. Thank You for this treasure.
To grab your free ebook of these devotions, click here to subscribe.
Find all the posts from this series here (or click on the image below)