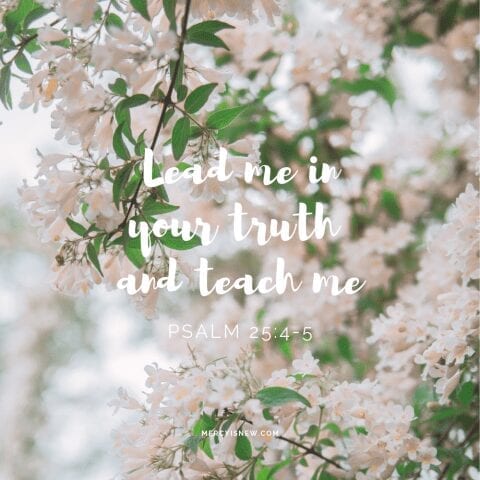 Scripture
"Make me to know your ways, O Lord; teach me your paths. Lead me in your truth and teach me; for you are the God of my salvation; for you I wait all the day long." Psalm 25:4-5
In the Waiting
When we wait on the Lord, we aren't bored and lifeless. We are attentive and always learning. Waiting doesn't mean idleness. Waiting isn't meaningless. In the times of waiting, we can learn the ways of the Lord.
What does waiting on a new baby look like? Excitement. Preparing a room. Anticipation. Finding out all you can about the ways of a baby. Reading up on parenting books. Prayer, lots of prayer. Seeking advice from other parents we admire.
What if we took that same approach to waiting on God? We enter His presence excitedly. We prepare room for Him in our hearts by eliminating what doesn't belong. We find out all we can about Him through His word, through spending time with Him, through talking with older and wiser believers who have walked the path ahead of us. Prayer, lots of prayer. Listening and learning. Waiting on God.
Prayer
Lord, teach me Your ways, teach me Your paths. Lead me in Your truth and guide me, for You are the God of my salvation, on You I wait all day long. No other, God. You alone are my salvation. You alone are the source of my contentment and joy.
To print your 31 day schedule click here!