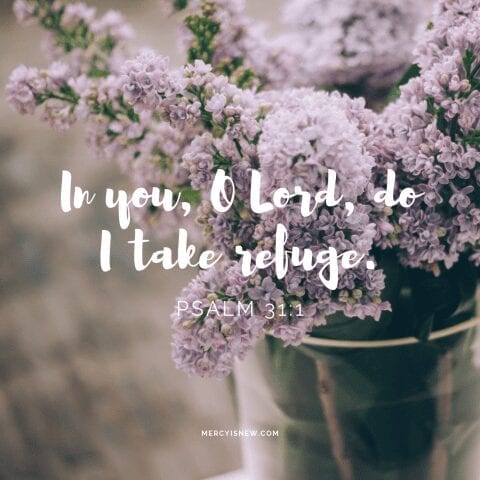 "In you, O Lord, do I take refuge; let me never be put to shame; in your righteousness deliver me! Incline your ear to me; rescue me speedily!  Be a rock of refuge for me, a strong fortress to save me! Be strong, and let your heart take courage, all you who wait for the Lord!" Psalm 31:1, 24
In the Waiting
It's funny to me that we try so awfully hard to be strong on our own. Why do we keep trying? Is there something just inborn in humans that makes us keeping trying and trying for the impossible? What makes us keep trying to do things that only God was meant to do.
Like strength for instance, in and of ourselves we are weak and incapable of "being strong." Any and all strength we are given comes from the Lord. "I can do all things through Christ who strengthens me." Philippians 4:13.
So when I read Psalm 31, I am reminded at the beginning of the chapter that I find my refuge in Christ, He is my rescue. No amount of human strength can amount to what the Lord can and has given us.
It is time for us to stop looking in all the wrong places for strength, hope and joy. In Christ alone my hope is found!
Prayer
Lord Jesus, you tell me to be strong and for my heart to take courage, and I know that the strength You speak of in Your Word can only come from you. I love these reminders all throughout Your Word that you are my refuge, rescue me speedily! You give me strength, Jesus, as I wait on You, as I hope in You.
To print your 31 day schedule click here!