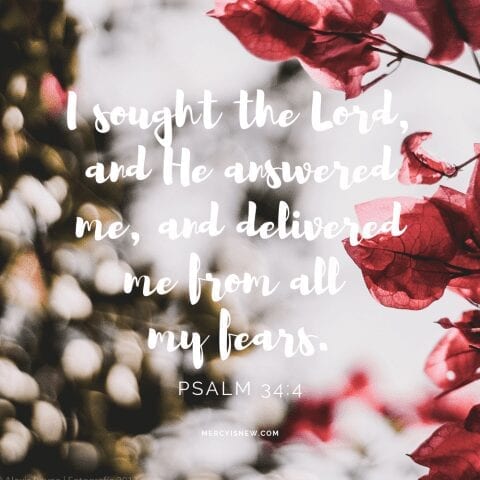 "Thanksgiving is the evidence of our acceptance of whatever He gives." Ann Voskamp
Scripture
"I will bless the Lord at all times; his praise shall continually be in my mouth. I sought the Lord, and he answered me and delivered me from all my fears. Oh, taste and see that the Lord is good! Blessed is the man who takes refuge in him! Many are the afflictions of the righteous, but the Lord delivers him out of them all." Psalm 34:1, 4, 8, 19 {Read all of Psalm 34 if you have extra time.}
In the Waiting
Psalm 34 is a beautiful Psalm that reminds us to praise Him in the storm. It's a difficult thing to give thanks and to praise the Lord in the midst of trials. Yet the Lord knows, in His infinite wisdom, that praising Him is exactly what our hearts need.
So often, when we are in periods of waiting we forget to praise. We forget to thank God for the blessings already given. We forgot that God has already been good, He is faithful today and He will still be good tomorrow and the next day. Our human hearts need these reminders so often, the reminder that God is good no matter what. We need reminders that His faithfulness continues through all ages. We need to help our hearts get to the place of gratitude even in the darkest circumstances.
Prayer
I will bless You at all times, Lord Jesus. May Your praise continually be on my lips. God, I need Your help and Your perspective to do that, help me, by Your grace, to praise You no matter my circumstances. I have sought You, You have answered me and delivered me from all my fears. Oh, I have tasted and seen that You are good, Father! May I never forget! You tell me that I am blessed when I wait on You and when I find my refuge in You. You alone are my refuge, God.
To print your 31 day schedule click here!