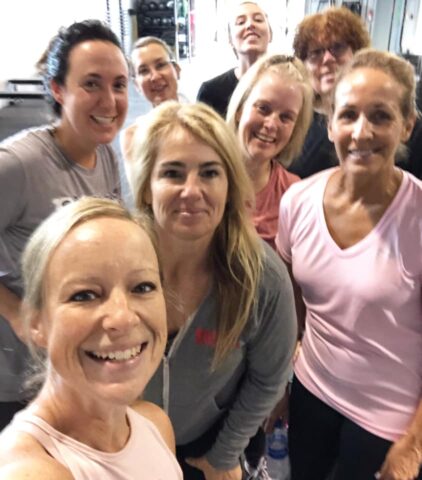 I have struggled to find confidence my entire life. I know you may see me singing on stage at church or talking on videos or instastories all day long. But when it comes to walking in a room or worrying what others think and, ahem, assuming they think the worst, this has been a real and debilitating thing in my life.
Part of my mindset journey has been finding confidence. Learning who I am. Who I really am.
Who am I really? Who am I when I'm not trying to be who I think someone else wants me to be?
There are a few things I'm doing that are transforming my mindset in this area.
1. I'm asking myself "what would a confident person do in this situation?" Usually I know the answer. So then I have to take it one step further, do I want to STAY in this insecure, weird, needy place?!?! Or do I WANT to be confident?!! Duh. Just asking myself that helps me to move forward in confidence.
2. Focus on OTHERS. Who can I encourage today? When I'm walking into CrossFit or church or an event, who may look lonely? Who needs a smile? Focusing on blessing OTHERS helps me not to be so concerned about myself.
3. I use the valor oil blend all.the.time. As I rub it on the back of my neck or wrists I pray, "Lord, you are my strength, you are my confidence, I am fearfully and wonderfully made JUST the way I am!"
4. Find other women who are fighting their demons and JOIN THEM. For me, this has been the ladies at CrossFit and the women on my oil team. These women do not even know how they have blessed me and helped me on my journey!!!! God has gifted me with some encouragers on my team and women fighting their own battles and I am BLESSED to be a witness to all God is doing!!!
If you've struggled to find confidence, what has helped you??
"The Lord is my light and my salvation, WHOM SHALL I FEAR?!?" Psalm 27:1.