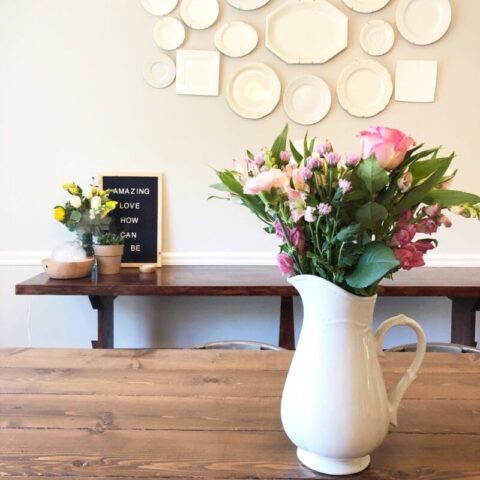 Understanding is the first step to acceptance, and only with acceptance can there be recovery. – J.K. Rowling.
It was a hard pill for me to swallow when a friend said to me, "It is what it is…now you must learn to love what is." Love what is?!? But I hate this thing, this feeling, this circumstance, this situation.
That was my 42 year old version of a temper tantrum. "But it's not fair!! I don't like this!!"
But the fact of the matter is that acceptance is part of the mindset process for me. It's part of my healing. To stop wishing for what could have been. To stop expecting people or circumstances to go a certain way.
To accept that I can't change anyone but myself.
I can't change how others see me or think of me but I can change how I see me and think of me! I can't go back and do things differently but I can stop living with regret. I don't know what might happen tomorrow but I can be thankful for today.
What if this hard thing, the thing I don't want to accept, is the very thing God is going to use to bring healing into my life? What if I actually believe that He can make beauty from ashes? And what if I thanked Him in advance for how He was going to grow me through this painful situation?
But what if it never changes? Can I still love what is?
Maybe the beauty from ashes is that He is making my heart come alive and become more Christ like. Maybe the work was for me all along. Maybe the hard is the good and learning to accept what is is my only way out of the torture in my mind about it?! What if this is my healing?!
So I've been thinking about this "loving what is" for a few months now. God is stretching me beyond what I thought possible. But I feel the changes within me. I am not the same person. I see the good. I am grateful for the hard. I don't have the same eyes anymore. I see it all differently.
Maybe God knew what He was doing all along.