I cannot emphasize enough how much DECLARING TRUTH has changed my mindset and my thoughts, which in turn is changing my life. There is something very powerful about speaking LIFE. Speaking TRUTH. Meditating on truth & whatever is true, noble, lovely and right.
When our mind is overflowing with thoughts of truth and gratitude, how can we be full of negativity and complaint?
One practice that I have fallen in love with is what I call scriptural declarations or affirmations. Now, before you tune me out…I know that affirmations are REALLY BIG in the secular world right now. I have always felt a little funny about those things.
But declarations and affirmations based on SCRIPTURE??? Now THAT is something I can get excited about!
Do you have another book that would fit in this category? Please share the title with me! I love finding new treasures!
Five Books I Love For Scriptural Declarations
Disclaimer: I hate that I have to add this but I do because I know I will get comments or messages. HA! I am one of those people that can take what works for me and leave the rest. I don't know much about these authors, I haven't read their other books or listened to sermons. I don't even agree with 100% of what is inside each of these books I'm listing! But I LOVE the concept and I LOVE taking Scripture and turning it into prayers & declarations. So THAT is the portion of each of these books that has ministered to me! If these books aren't for you, no worries.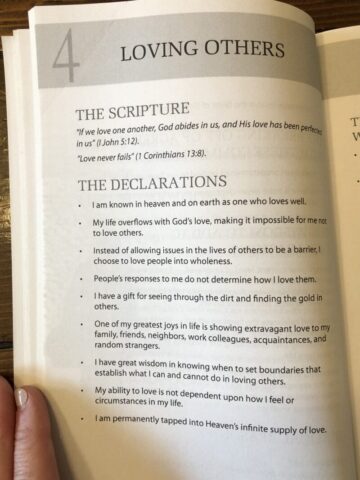 Above picture is a page from Declarations by Steve Backlund listed above.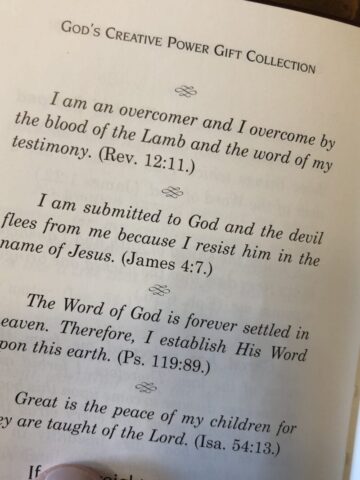 Above picture is from God's Creative Power by Charles Capps.