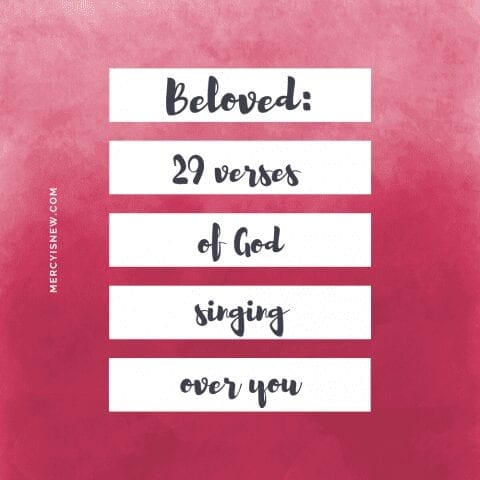 You are loved.
You are chosen.
You are cherished.
You are forgiven.
You are free.
You are redeemed.
And He is singing over you.
Spend the month of February meditating on HIS PERFECT LOVE for you. I have chosen 29 verses that I pray will encourage your heart this month!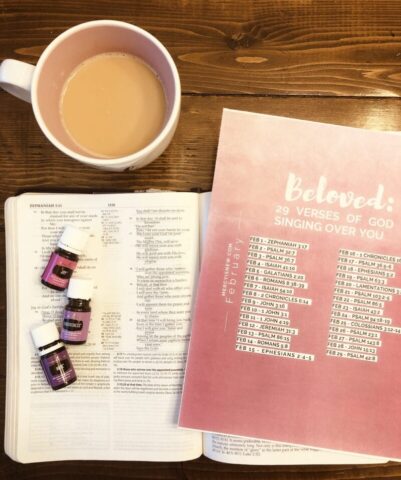 How to Use These Verses:
Read them.
Meditate on them.
Pray through them.
Write them.
Write on cards and place around your home or in your car.
Memorize them.
Join me on Instastories most mornings to read the verse together!
The more we get God's Word on our minds and in our hearts, the more TRUE PEACE we will have! When we CHOOSE to meditate on TRUTH instead of dwelling on the lies, we find JOY and FREEDOM.
Print the List of Verses
Click on this graphic and it should open up a PDF that you can print!
And here is the link to the PDF if clicking on the graphic doesn't work.
Oils + Scripture
If you want to learn more about how I incorporate essential oils as I work on changing my mindset with prayer and Scripture, you can watch this video here.
You can also subscribe to my blog by email and receive this ebook for free too!