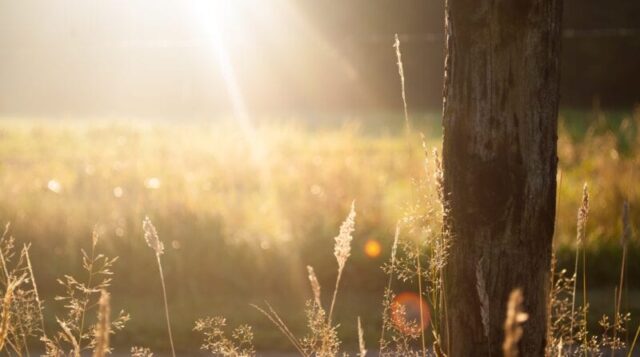 You can do this. You can do today. Here are five truths for you to cling to. Read them, read them again, speak them out loud, SPEAK LIFE. Write the verses down, pray through them.
You've got this. And I'm praying for you today.
You are loved.
"Who could ever separate us from the endless love of God's Anointed One? Absolutely no one! For nothing in the universe has the power to diminish his love toward us. Troubles, pressures, and problems are unable to come between us and heaven's love. What about persecutions, deprivations, dangers, and death threats? No, for they are all impotent to hinder omnipotent love…
Yet even in the midst of all these things, we triumph over them all, for God has made us to be more than conquerors, and his demonstrated love is our glorious victory over everything!
So now I live with the confidence that there is nothing in the universe with the power to separate us from God's love. I'm convinced that his love will triumph over death, life's troubles, fallen angels, or dark rulers in the heavens. There is nothing in our present or future circumstances that can weaken his love. There is no power above us or beneath us—no power that could ever be found in the universe that can distance us from God's passionate love, which is lavished upon us through our Lord Jesus, the Anointed One!" Romans 8:35-39 (from the Passion Translation)
You are chosen.
"But you are God's chosen treasure—priests who are kings, a spiritual "nation" set apart as God's devoted ones. He called you out of darkness to experience his marvelous light, and now he claims you as his very own. He did this so that you would broadcast his glorious wonders throughout the world." 1 Peter 2:9 (from the Passion Translation)
You have great purpose.
"For I know the plans I have for you, declares the Lord, plans for welfare and not for evil, to give you a future and a hope." Jeremiah 29:11 (from the English Standard Version)
You are alive.
"For in him all things were created: things in heaven and on earth, visible and invisible, whether thrones or powers or rulers or authorities; all things have been created through him and for him." Colossians 1:16 (New International Version)
Someone needs you.
"Carry each other's burdens, and in this way you will fulfill the law of Christ." Galatians 6:2 (New International Version)