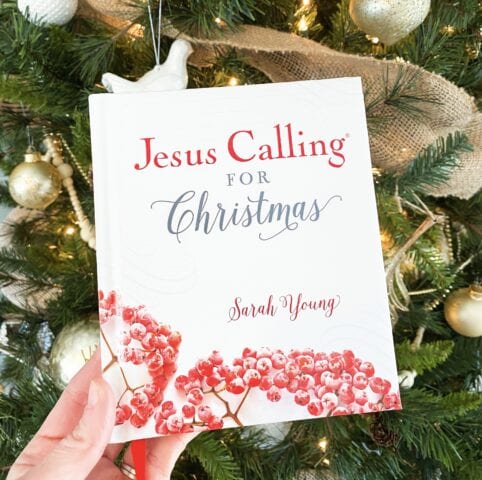 Join me starting December 1st as we read & pray one verse per day all about JESUS.
(If you're reading this by email, click over to read the entire post and save the December verses.)
Each day we will read one verse that will remind us of another way that Jesus provides all we need.
Jesus is better…
Jesus is enough…
Jesus is peace…
Jesus is my light…
Every day: give me Jesus.
I will also be reading short excerpts of Jesus Calling for Christmas each morning on my Instastories along with the verse for the day! You don't need the book to do this Scripture plan, it's optional and I will be reading portions of it on Instastories if you want to join me there!
You can also see the verse posted each morning on my Facebook page!
Save this graphic for your verses in December! (or click here to download the PDF) and see below for a PRINTER FRIENDLY color choice!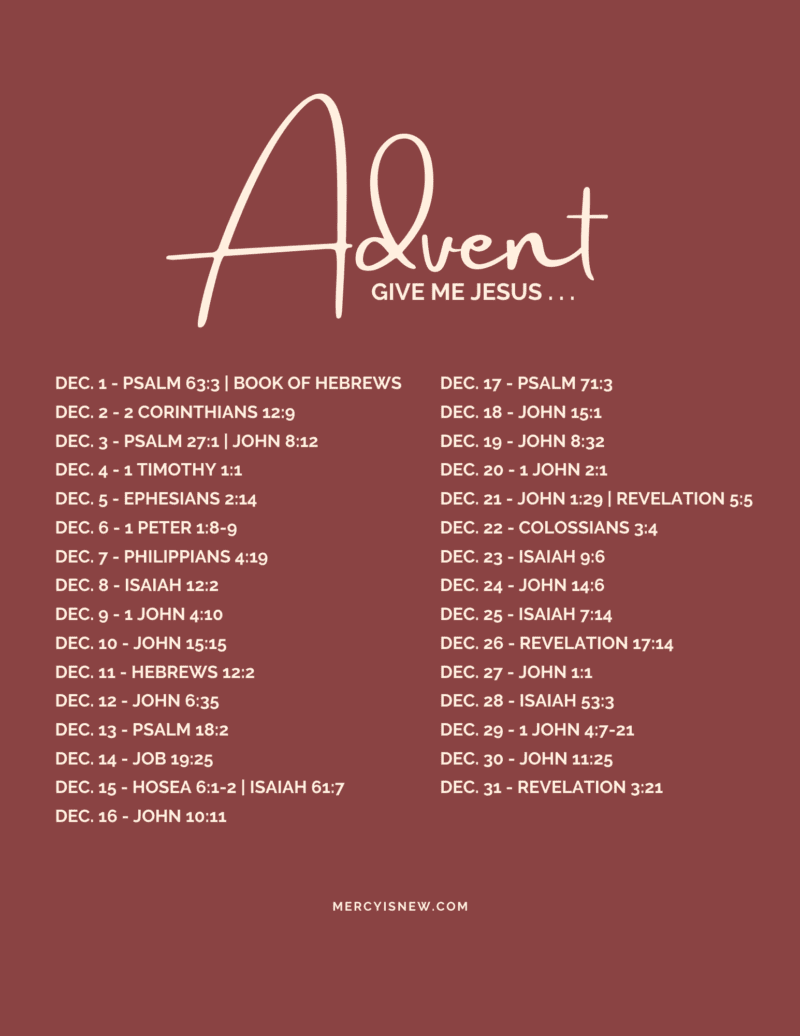 P.S. If you were around last year these are the same verses with a new look. As I was praying about what verses/theme to do this year, I felt like 2020 could use a GIVE ME JESUS theme. I hope you will join me as we fix our eyes on Jesus this Advent season!
Printer Friendly Version: