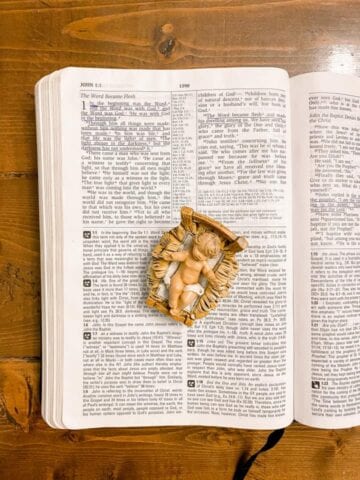 "In the beginning was the Word, and the Word was with God, and the Word was God. He was with God in the beginning. Through him all things were made; without him nothing was made that has been made. In him was life, and that life was the light of all mankind. The light shines in the darkness, and the darkness has not overcome it." John‬ ‭1:1-5‬
Friends, the darkness CANNOT OVERCOME THE LIGHT. Jesus came as the LIGHT of the world and that light SHINES in the darkness and the darkness cannot overcome it. Cannot.That darkness you see everywhere you look, the darkness you see maybe within your own heart…the light is SHINING and that darkness can't overcome the light!
So if you are feeling overwhelmed by darkness, know that Jesus is not. He is light and light and darkness can't exist together. When light comes into a room the darkness dissipates. It's gone. The darkness simply cannot overcome the light.
Anyone else need to hear that today?! Jesus is light. He is my light and my salvation, whom shall I fear? Psalm 27:1.