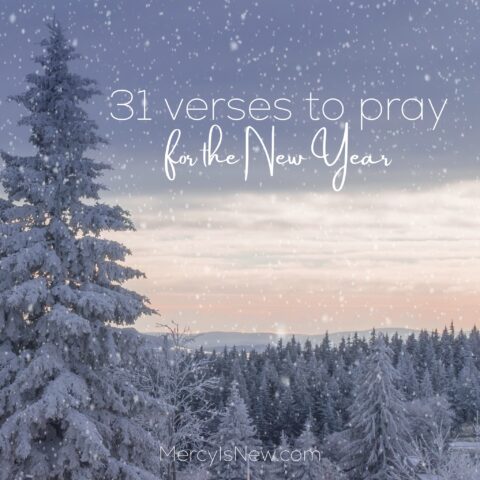 "Prayer lays hold of God's plan and becomes the link between his will and its accomplishment on earth. Amazing things happen, and we are given the privilege of being the channels of the Holy Spirit's prayer." – Elisabeth Elliot
I don't know about you but I think the New Year needs to be covered in prayer! Let's start off 2022 by PRAYING one verse each day over our year. Join me each morning on Instagram and we will chat about these verses each day!
If you'd like to do a little more with these verses, here are my suggestions!
Take it Deeper
Read each verse in multiple translations.
Write each verse along with your prayer in a journal or notebook to keep for 2022.
Choose one verse to memorize this month to pray throughout the entire yet.
Read the entire chapter that each verse is found in. Look at the background of that Psalm and why the author wrote it at the time.
Write each verse on an index card each morning and carry it with you throughout your day.
"The reality is, my prayers don't change God. But, I am convinced prayer changes me. Praying boldly boots me out of that stale place of religious habit into authentic connection with God Himself." – Lysa TerKeurst
Print the PDF of verses below! You can click on the image and download a white background that is more suitable for printing.