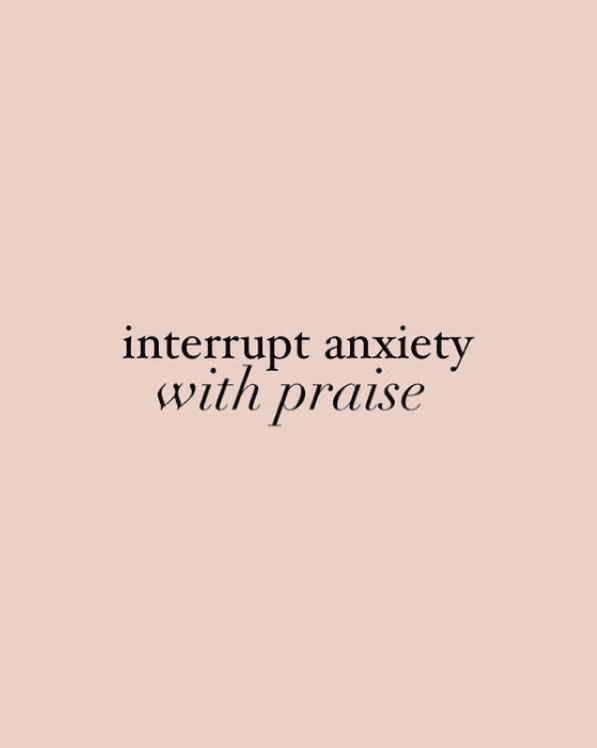 What if we trained ourselves every time we started to worry or fret or think irrational thoughts or feel overwhelmed and stressed to PRAISE instead.
"You have taught children and infants to tell of your strength, silencing your enemies and all who oppose you." Psalm‬ ‭8:2‬
Friends, when we have the lies of the enemy in our minds on repeat, that is exactly where we stay: defeated, overwhelmed, anxious, worried.
But when we "tell of His strength," when we praise Him, when we speak of His goodness and His mighty acts and His faithfulness…that SILENCES the enemy.
That is really good news, friend. Really, really good.
Let's get our praise on! ‭