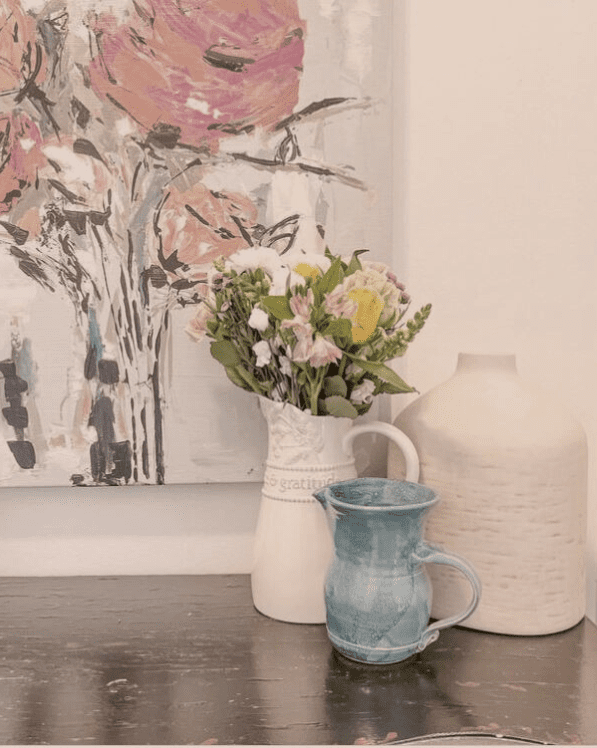 I have had so many moments, especially in the last 12 months, of doubting my calling, my gifting, having regret over so many things. Wondering what exactly God was doing.
I never once doubted the faithfulness or sovereignty of God. But, goodness, I have doubted myself.
You may look at me and see some measure of success or a confidence that honestly would be not entirely true. Not even a little true.
It's been the hardest year of my life. I have questioned it all. But you know what?! God keeps showing up and SHOWING ME that He's got this. Better yet, He's got ME. Right in the palm of His hand. It's in the valley that I see Him the most clearly.
I have the God of the universe living IN ME, so why should I doubt who I am or who He made me to be?! I am stepping into 2023 with more confidence and belief in my calling & place in this world than I think I've ever had before. And it's not because I had some new success (I haven't.)
It's because I'm choosing to see God's goodness everywhere I look. And that includes inside me. I'm choosing to believe the truth that I can be transformed by the renewing of my mind – and I am witness to my own transformation every single day. I am watching myself be made new. There's nothing like it. I'm not just watching, though. I'm an active participant. Taking every thought captive, choosing to think on whatever is true and lovely, and setting my mind on things above hasn't come easily for me.
But it's the most fruitful battle I've ever fought and I'm still in the ring. God's not done with me yet – and same goes for you, friend.
The best is yet to come.
These flowers bring hope & a ray of sunshine to the year. It's not all bad. There is always good to be found. There are miracles everywhere I look. I don't know why God decided to bless me with this business, but He did. Actually, I do know. He needed to do some work in me.
And he's using this business and these people to do it.
Great is Thy faithfulness, Lord unto me.