I continue to be amazed at the artwork my co-op students are producing. A.ma.zing. Brilliant. Fabulous. Beautiful. It's not me, y'all. I promise. I'm just giving them the tools and time they need to create. I happen to believe all children can create beautiful works of art if given the time and tools. So, let your kids get creative this week. 🙂
If you've missed the rest of this series, you can find all the links here. (I combined several ideas that can be found on my art project Pinterest board, listed below, to create this art project.)
If you'd like to learn more about Van Gogh with your children, here are 12 great picture books to get you started.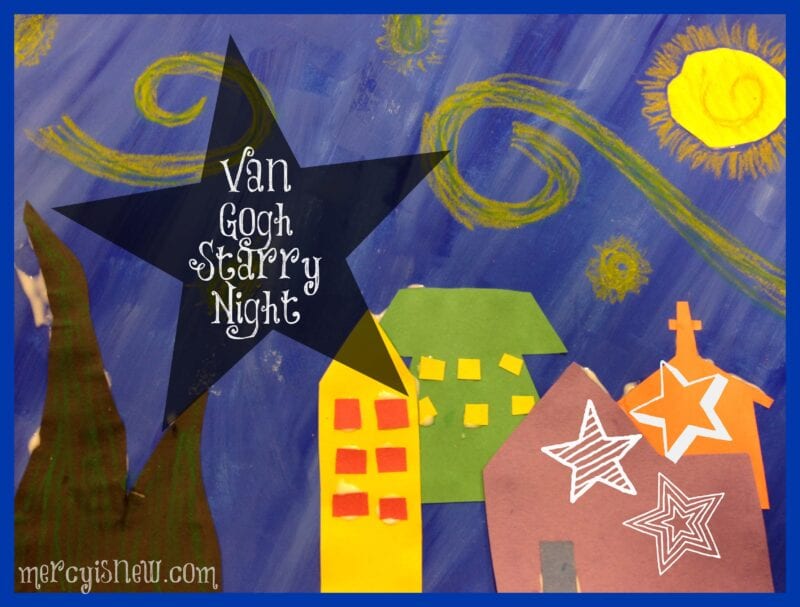 Items Needed for Starry Night Project
12 x 18 white paper
Construction paper (to create tree and village)
Blue, black and white tempera or acrylic paint
Oil Pastels
Glue
Scissors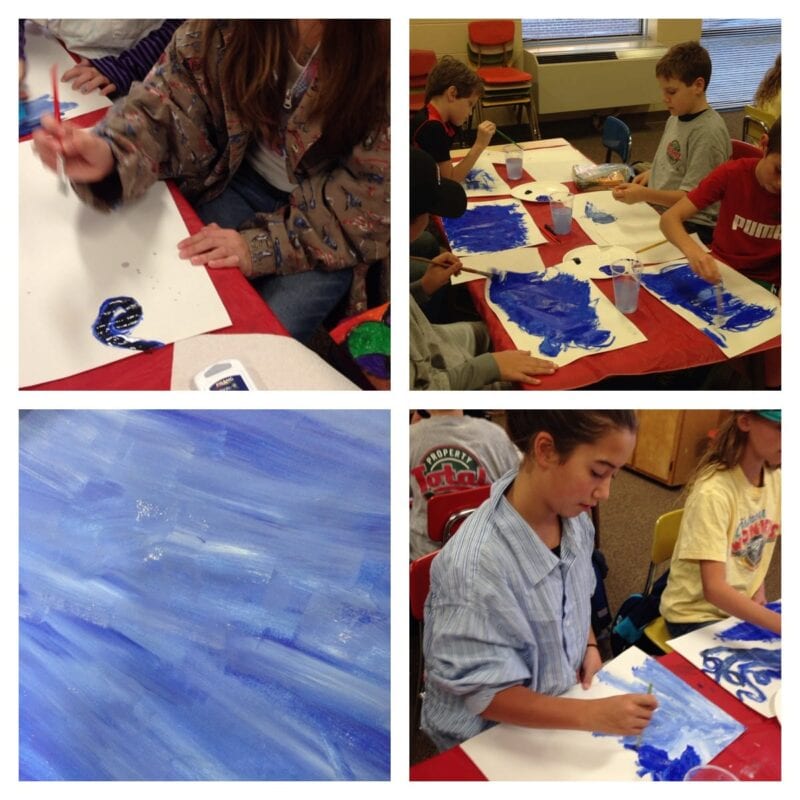 Steps to Creating Starry Night Project
**Ours was a 2 week project because of needing time to allow paint to try. If you are doing this at home, you could do part of it in the morning, then the next part later in the day after paint has dried. 
Paint ENTIRE white page with shades of blue. Have children cover every white spot. I gave each table a palette with royal blue, a little white and a little black. I told students to be like Van Gogh and mix the paint ON THEIR PAPER. Not on the plate.
After blue background has dried, or even while it is drying, give students various colors of construction paper and have them create their own village with the paper. I showed them the original art work as a starting point. But they were allowed to use any colors and their art work did not have to match up with Van Gogh's if they wished to do it differently.
I did show my students the cypress tree that appears to be blowing in the wind, most of my students created a tree for their project with black construction paper.
Glue on all the village pieces and trees. Let try.
When it is dry, use oil pastels to create swirls in the sky, stars, and any details on the village. We used greens and browns to do details on the tree. We used yellow to create lights in the windows of the village. Whites and yellows to create swirls and stars in the sky.
I sprayed my finished projects with hair spray in the hopes that it would hold the oil pastels for longer.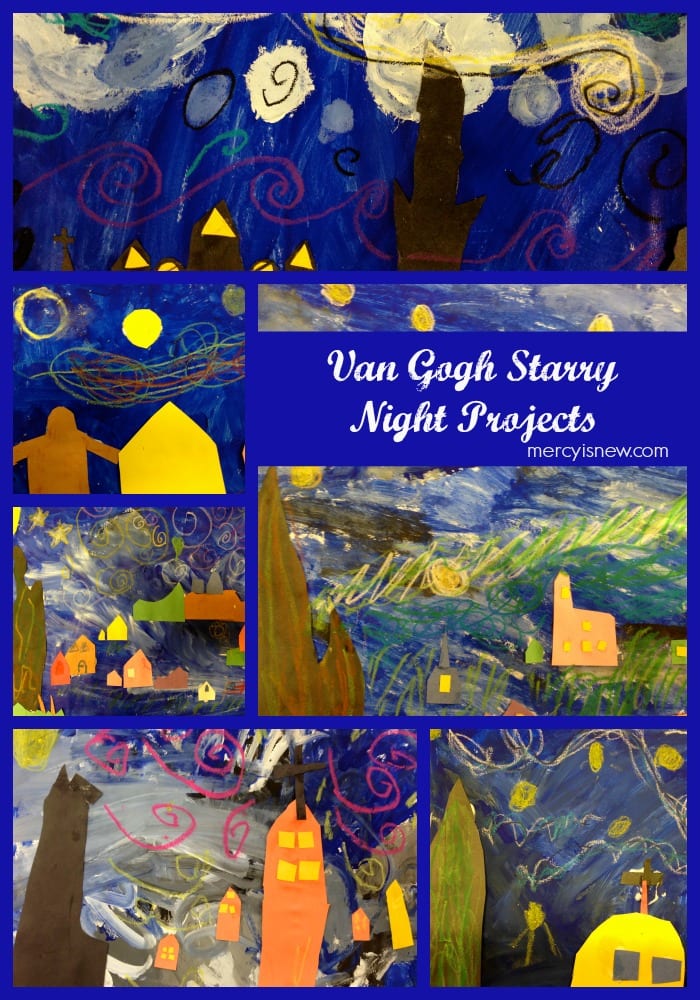 Teaching Art Links