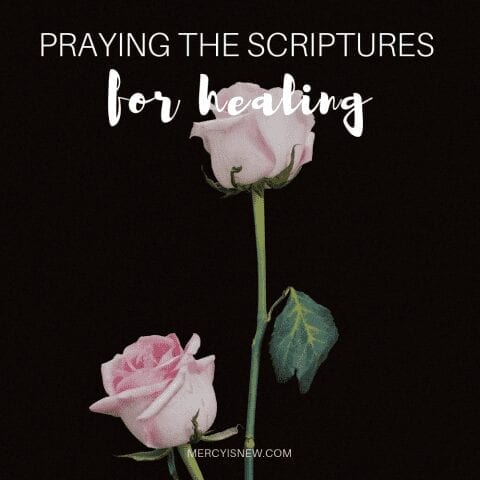 "The Spirit of the Sovereign Lord is on me, because the Lord has anointed me to preach good news to the poor. He has sent me to bind up the brokenhearted, to proclaim freedom for the captives and release from darkness for the prisoners, to proclaim the year of the Lord's favor, and the day of vengeance of our God, to comfort all who mourn and provide for those who grieve in Zion, to bestow on them a crown of beauty instead of ashes, the oil of gladness instead of mourning and a garment of praise instead of a spirit of despair." Isaiah 61:1-3
This passage in Isaiah is one of my favorite passages about Jesus. It is a foreshadowing or a prophecy about Him which He came to fulfill. I love knowing that Jesus came for those such as the poor, the brokenhearted, the captives, the prisoners, the mourners, the grieving. I love it because those words describe me and I bet if you were honest they would describe you, too.
Jesus came because this world was in desperate need of a Savior. You and I may not be poor by the world's standards, but we may be poor in spirit. We may not be imprisoned behind actual bars, but we may be imprisoned by our own insecurities and fears. We may not be mourning today, but at some point we will be. Jesus came for you and me. 
When we are in need of healing, I think we should remember that Jesus came for us, too. So much of Jesus' ministry while He walked here on earth was healing those He came into contact with.
"Jesus went throughout Galilee, teaching in their synagogues, preaching the good news of the kingdom, and healing every disease and sickness among the people." Matthew 4:23
3 Years Off of Anti-Depressants
I would love for you to read an update now that I have been off all of my anti-depressants for 3 years and am thriving. God has been so good to me. My mindset has changed. My health has changed. We are never truly hopeless if we have Christ. We have the power of the Holy Spirit living within us giving us the power to make the steps necessary to BE TRANSFORMED.
My Journey Off of Anti-Depressants
My wellness journey & 51 pound weight loss!