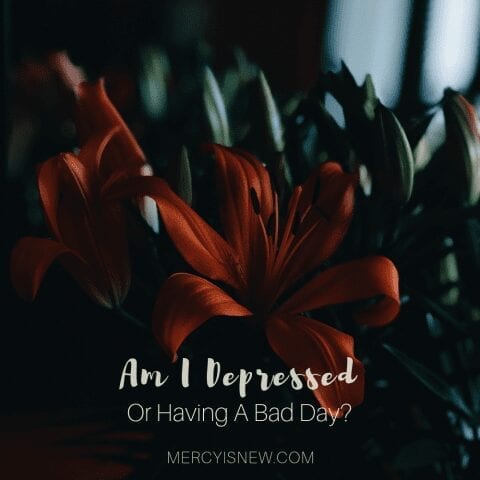 All of us have bad days from time to time. All of us experience the grief that comes from losing a loved one or going through a traumatic event. We may even have seasons where we just don't seem as chipper and happy as we once were.
So, how do we know that we are truly suffering from depression and not just having a bad day? How do we know when we should seek help or begin looking for ways to help with our struggles? How do we know when to speak up? When to ask for help?
I also share some HOPE at the end of that post. If you're struggling today, I pray this article helps. Please know you are not alone.
3 Years Off of Anti-Depressants
I would love for you to read an update now that I have been off all of my anti-depressants for 3 years and am thriving. God has been so good to me. My mindset has changed. My health has changed. We are never truly hopeless if we have Christ. We have the power of the Holy Spirit living within us giving us the power to make the steps necessary to BE TRANSFORMED.
My Journey Off of Anti-Depressants
My wellness journey & 51 pound weight loss!