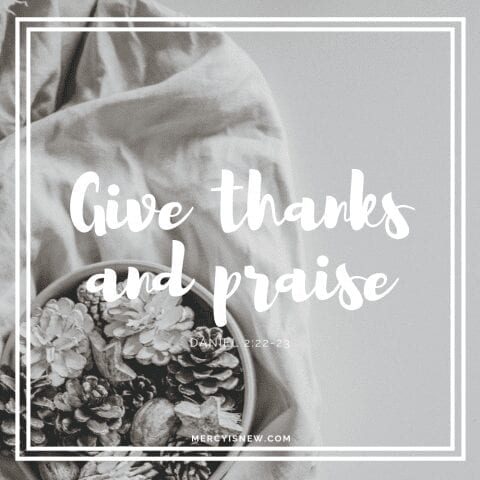 Scripture: Daniel 2:22-23
"Daniel answered and said, 'Blessed be the name of God forever and ever, for wisdom and might are His. And He changes the times and the seasons; He removes kings and raises up kings; He gives wisdom to the wise and knowledge to those who have understanding. He reveals deep and secret things; He knows what is in the darkness, and light dwells in Him. I thank You and praise You, O God of my fathers; You have given me wisdom and might, and have now made known to me what we asked of You, for You have made known to us the king's demand."
Considering Light:
What I love most about this passage is that Daniel is acknowledging God as the giver of light and wisdom and knowledge, not taking any of the glory for ourselves. In today's culture, we want the glory, we want the approval and praise of man.
I also love that once again in Scripture, wisdom is placed right alongside light. The wisdom of the Lord enlightens our hearts and minds. We can only find these things in Christ! Yet, we spend so much time looking for them in other places. What have you been spending a lot of time or worry on in your own life that you need to just allow God to take over? In what situations have you been looking for wisdom in all the wrong places?
Prayer:
Lord, You alone have all the wisdom and peace and light that we need. Why do we so often look everywhere but in You and Your Word? Help me, Father. I can't do this on my own. I need You, every hour I need You.
To grab your free ebook of these devotions, click here to subscribe.
Find all the posts from this series here (or click on the image below)