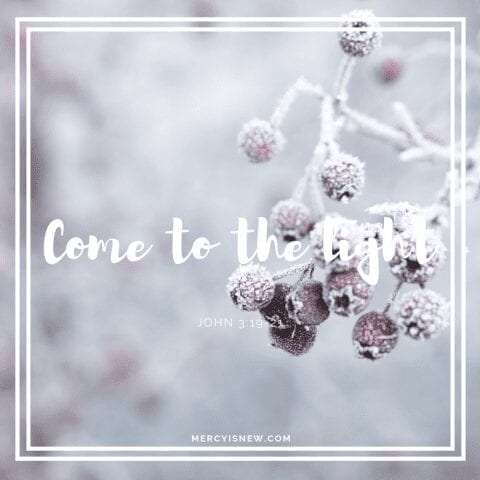 "The issue is now clear. It is between light and darkness and everyone must choose his side."

G.K. Chesterson
Scripture: John 3:19-21
"And this is the condemnation, that the light has come into the world, and men loved darkness rather than light, because their deeds were evil. For everyone practicing evil hates the light and does not come to the light, lest his deeds should be exposed. But he who does the truth comes to the light, that his deeds may be clearly seen, that they have been done in God."
Considering Light:
We see so much evidence of this passage in our world today that quite honestly, it can be overwhelming and very discouraging. But, we must continue to cling to the Word of God – truth – and continue sharing the truth of God to a dark world.
I think this is a good place to remind us of the truth found a little later in John 16:33, "I have told you these things so that in me, you may have peace. In this world you will have trouble. But take heart, I have overcome the world."
We cannot dwell on the darkness, the evil, the troubles of this world. We must remember that the battle has been won. We must remember that Jesus won the victory for us on the cross.
Prayer:
Lord, sometimes the darkness is so thick. Help us to remember, though, that in this world we will have troubles but that You have overcome the world. Thank You, Lord, that we can claim victory in Christ because of the blood of Jesus and His work on the cross. Help us to rest in that.
To grab your free ebook of these devotions, click here to subscribe.
Find all the posts from this series here (or click on the image below)